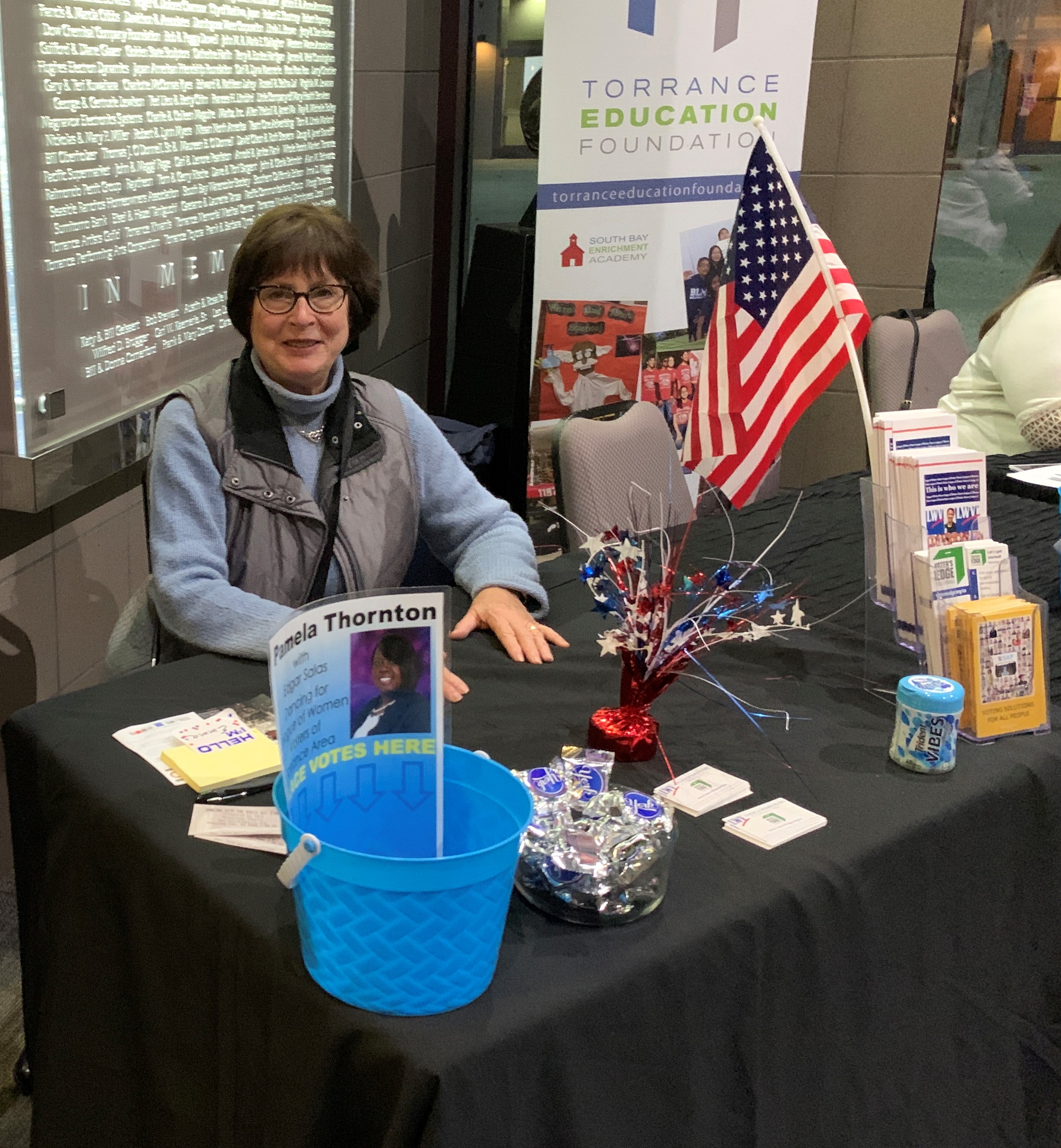 Jill Verenkoff, a retired high school English teacher at PV Peninsula High School, has had a quarter century of teaching the art of communication. She has taught English Literature AP; 9th -10th grade English (regular & honors); and has team-taught European HIstory AP / English 2H Block.
A two-time Presidential Scholar Teacher and Palos Verdes Teacher of the Year, she also has been coach of Peninsula's prize-winning Academic Decathlon Team and sponsor of many student organizations such as the special needs club Best Buddies; the Gay-Straight Alliance; and numerous charitable, environmental and debate clubs.
Currently the Director of Social Media and LWVTA Webmaster, she enjoys working with  the Torrance Area League, an organization she greatly respects.