Location
Please RSVP to lwvtc2020@gmail.com ZOOM LINK WILL BE SENT
California US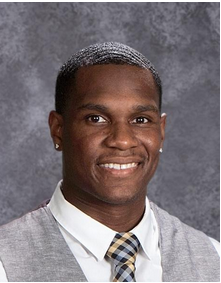 Tuesday, November 17, 2020 - 12:30pm
Mr. Gridiron works for the Visalia Unified School District. His department has done an excellent job reaching out to increase diversity undestanding and with all sorts of emotional and developmental issues facing our students in school today. At our meeting he will discuss:
The history of the Equity and Student Services Department
A brief description of your six core focus areas 
Your short term and long term plans
Your measures of progress
A spotlight on DEI
Suggestions as to where you think we can be most helpful as individuals and as an organization
Brandon Gridiron will present for about 30-40 minutes, and then answer questions for about an hour total.