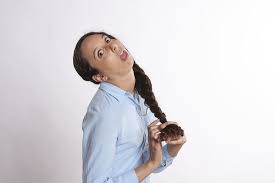 Try some of these activities while the coronavirus is with us.
Some for adults
Some for kids
Some for adults with kids
Some for adults who think like kids
As your curiosity grows, look for additional sites. New sites will be placed at the top of this list. 
13.  
  "TED looks for engaging, charismatic speakers whose talks expose new ideas that are supported by concrete evidence and are relevant to a broad, international audience." There are more than 3,300 talks to choose from. Click here to view a few of people's favorites.
12. From the Monmouth County Library, Manalapan, New Jersey
11.  
   Many of these activities listed below will require some supplies. Most items you could find at the
Dollar Store. From Entertain Kids on a Dime
10.  
  Kansas City Zoo offering a 24-hour live stream of penguins.
9.   
  Cincinnati Zoo Join us for a Home Safari Facebook Live each weekday at 3 pm EDT where we will highlight one of our amazing animals and include an activity you can do from home. 
8.  
  30 Virtual Field Trips with Links. Take a field trip anywhere in the world (well, almost.)
7. 
  Google Arts & Culture features content from over 1200 leading museums and archives who have partnered with the Google Cultural Institute to bring the world's treasures online.
6. 
  Brainpop -  Animated Educational Site for Kids - Science, Social Studies, English, Math, Arts & Music, Health, and Technology.
5. 
Fun in First - With schools closing, teachers and parents everywhere are scrambling to figure out how to make this all work.  It has been truly amazing to see teachers and educational companies come together to help.
2.  
  How to Fill Your Free Time With Useful Things  Sudden changes in your life can open up periods of free time that you didn't have previously. Filling in your free time with useful pursuits is a way to increase your creativity, energy, enthusiasm, and sense of fulfillment from life. Try spending your free time developing a new hobby, learning a new language, volunteering with a local group, or joining a religious organization!
3. 
  Summer Bucket List: 150+ Fun (Crazy) Things To Do In The Summer For Adults
2. 
  39 Fun Things to Do By Yourself During Your Lifetime
1. 
  100 things to do while stuck inside due to the pandemic.
League to which this content belongs:
Delaware