Location
Rehoboth Beach Museum
Rehoboth
Delaware
19971
Delaware US
Friday, November 16, 2018 - 2:00pm
The League of Women Voters of Sussex County will hold its semiannual meeting on November 16, 2018 at the Rehoboth Beach Museum.  Coffee, tea and a variety of desserts will be provided.  There will be a brief business meeting to vote on bylaw changes.  Our keynote speaker will be Stacey Burton who will speak about the Turning Point Suffragist Memorial.  Ms. Burton is a board member of the Turning Point Suffragist Memorial Association and represents Delaware.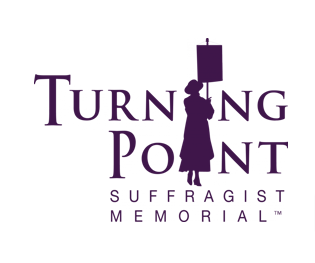 The organization's goal is to educate, inspire and empower present and future generations to remain vigilant in the quest for equal rights.  The association is building a memorial to American suffragists with a special focus on those imprisoned who endured harsh conditions and abuse to win voting rights for American women. Their courage and commitment led to the passing of the 19th Amendment to the Constitution.  "We have a voice because they used theirs."  The fight still continues, 72 years after the passage of the 19th amendment the equal rights amendment has yet to be adopted.
If you would like to attend, please register a the Eventbrite link below.