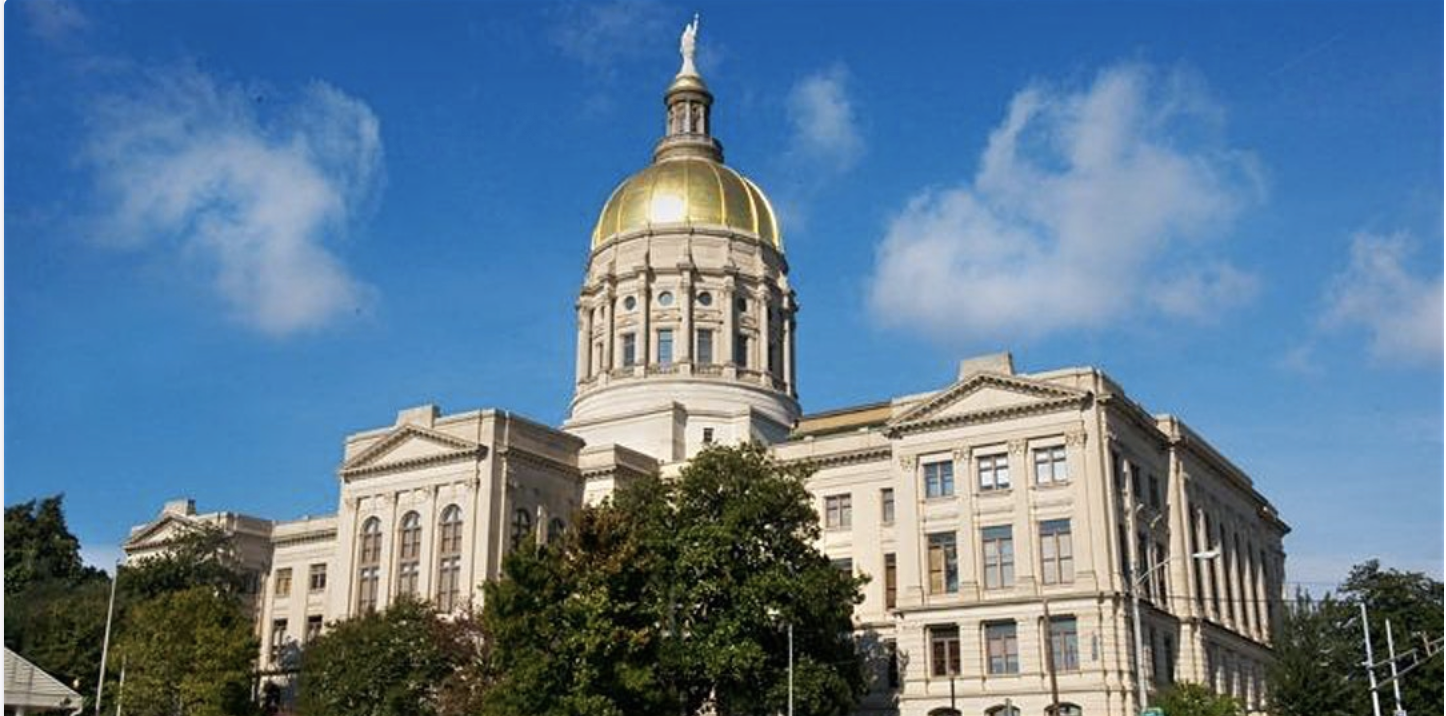 Location
Paul D. Coverdell Legislative Office Building (aka CLOB)
18 Capitol Square Southwest
Rm. 514 and then Rm. 606
Atlanta
Georgia
30334
Georgia US
Monday, February 10, 2020 - 8:15am
February 10, 2020 is League Day at the Georgia State Capitol! 

Join us for a powerful day of advocating for democracy. Gathering at 8:30AM on Monday, February 10, 2020 – with optional Vino & Voting event the night before.
League Legislative Day is a unique opportunity to build your League community, learn about the League's Legislative positions, and gain valuable experience talking with your representatives. This year we will also be celebrating the League's 100th Anniversary and the centennial of the 19th Amendment giving women the right to vote.
The event is free and open to the public. Lunch is on-your-own in the cafeteria of the Sloppy Floyd Building across from the State Capitol. Lunch is served until 2:00.