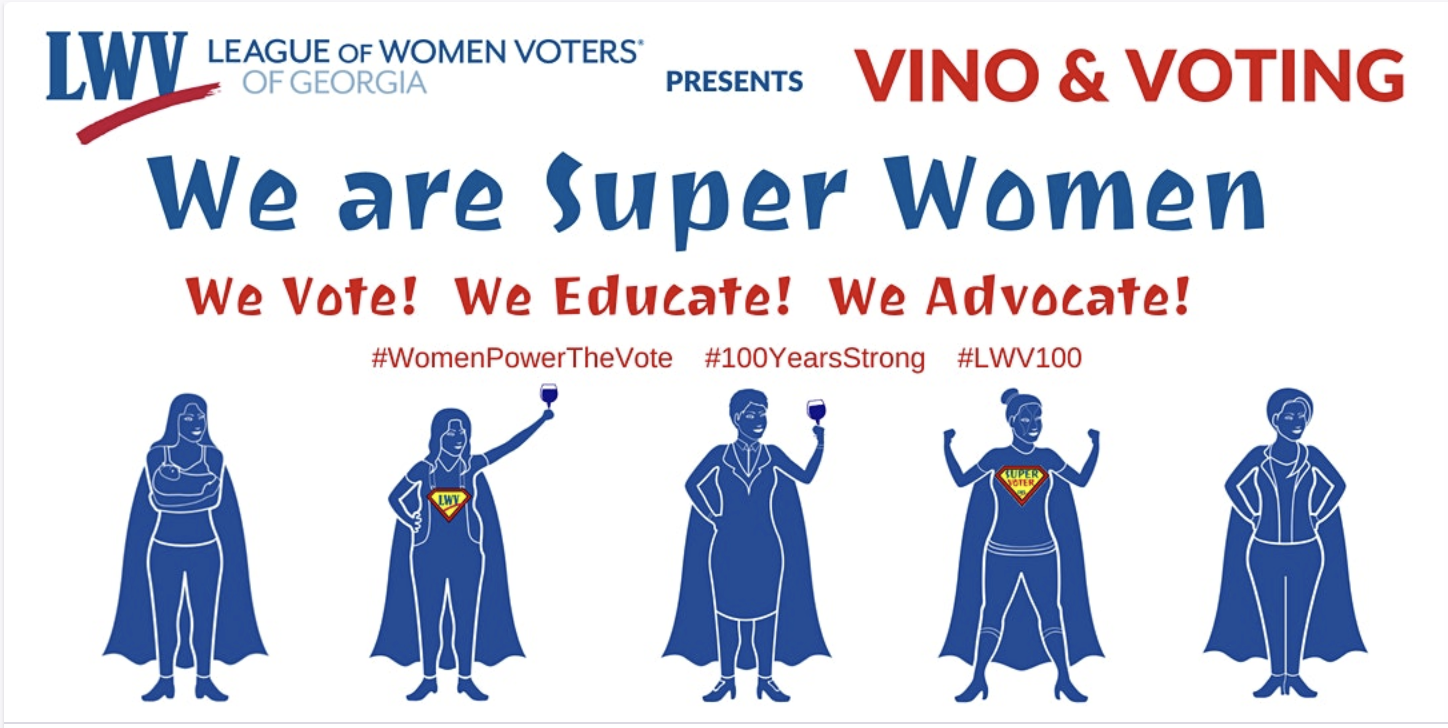 Location
Mary Gay House
Decatur
Georgia
30030
Georgia US
Sunday, February 9, 2020 - 5:00pm
Celebrate the LWV's 100th year of empowering voters and making democracy work!
About this Event
Join members and friends from around the state for a glass of wine and conversation about the future of voting and elections in our state. This is a great opportunity to learn about Election Protection, Redistricting Reform, and the Democracy Act Bill and get to know other League members in an informal setting.
Sponsorships & Donations are welcome.