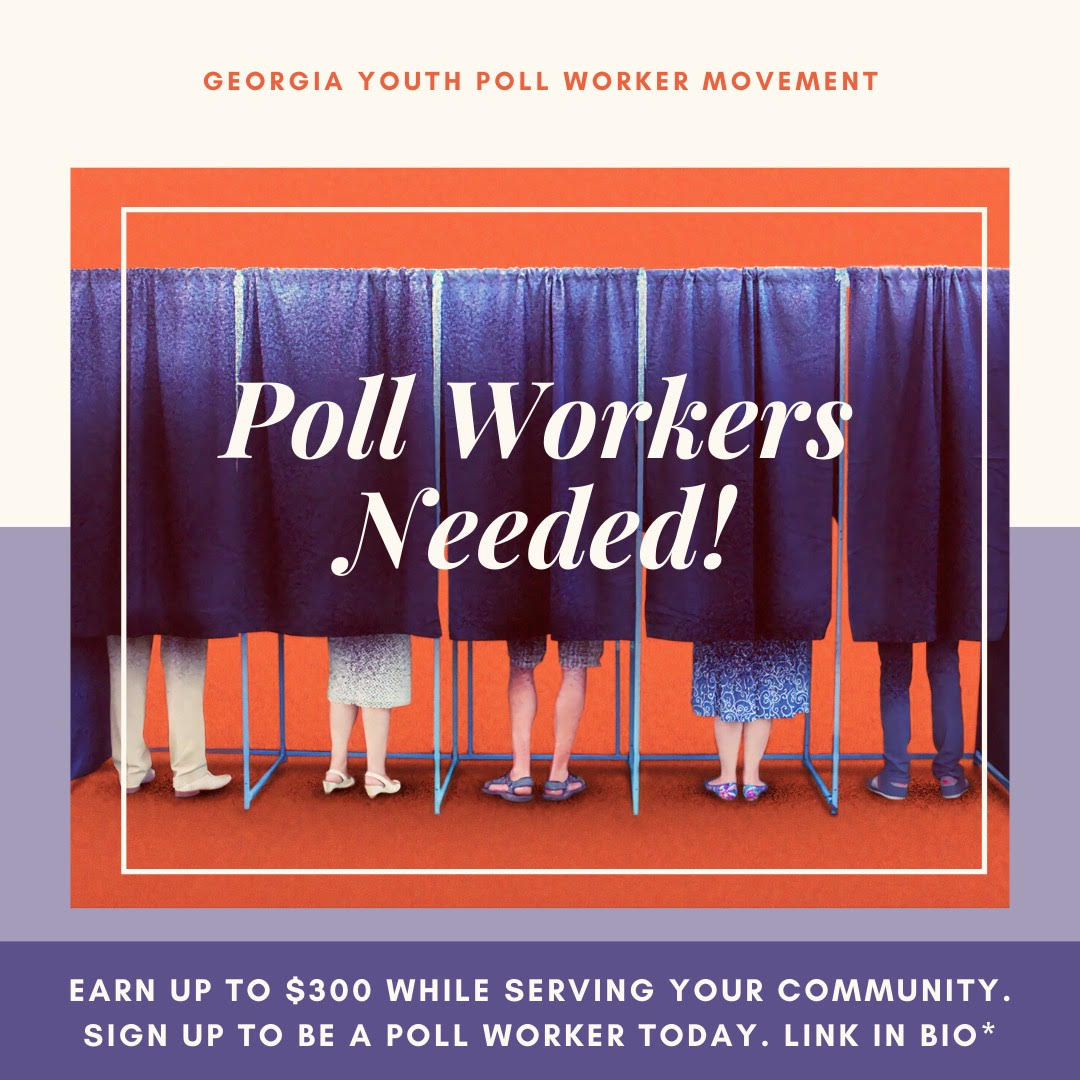 When we have poll worker shortages, polling
locations get shut down and it becomes more difficult for citizens to exercise their right to vote. The Push for 5K seeks to provide students with an opportunity to earn income while performing a vital public service.
We are hiring for these four periods:
● Run Off Election Early Voting: July 20 - August 2, 2020
● Run Off Election Election Day: August 11, 2020
● General Election Early Voting: October 12 - 31, 2020
● General Election Election Day: November 3, 2020
 If you are interested in signing up to be a poll worker please sign up at this link. Also, please follow us on Instagram: @Ga_Youth_Pollworkers.
Issues referenced by this article: