Marietta-Cobb County
Make Democracy Work!
The League of Women Voters is a nonpartisan political organization encouraging informed and active participation in government. It influences public policy through education and advocacy.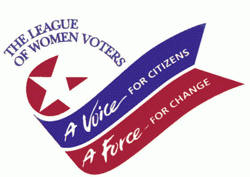 Looking to get more involved with the Marietta-Cobb communities? Want to learn about government and current events? Interested in voter registration and protection? Consider becoming a member of the League of Women Voters of Marietta-Cobb. We are looking for dedicated individuals to join our cause! 
Come Make Democracy Work
Volunteers are needed for Voter Registration at U.S. Citizenship ceremonies. Monthly voter registration trainings are held in preparation for this volunteer opportunity.
When:

first Thursday of EVERY month - 5:30-6:30 PM
Where:

The Rush Center - Event Annex Bldg, 1530 DeKalb Ave NE, Atlanta, GA 30307