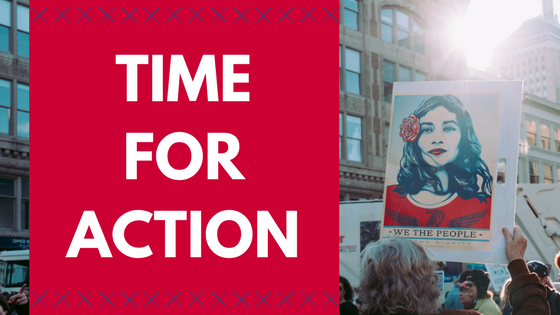 Time Range For Action Alert:
September 4, 2018

to

September 10, 2019
FROM:
Bonnie Cox, LWVIL President
Jean Pierce and Allyson Haut, LWVIL Issues Co-Chair
ACTION NEEDED
Please add your name to the signatures on LWV's
petition
to protect our vote.
WHY IT MATTERS
It's been 53 years since the Voting Rights Act (VRA) was signed into law by President Johnson. And it's been five years since the U.S. Supreme Court gutted essential provisions in the law in the decision of Shelby County v. Holder that has led to countless attacks on the voting rights of Americans. Now is the time to put those protections back in place. 
The right to vote is sacred. Our leaders in Congress should be working to ensure that our elections are free, fair, and accessible, not building obstacles that prevent members of our communities from voting. 
We are all members of the LWV grassroots action team. You have already heard from Jessica Jones Capparell, Policy and Legislative Affairs Senior Manager, as well as LWV President Chris Carson on the urgent need to demand Congress does its job and protect our right to vote.  LWVIL underscores the urgency of their messages.


We're so close to hitting our goal of recruiting 100,000 activists to stand up and demand Congress take action to protect every vote! Please add your name to the 
petition
 today.