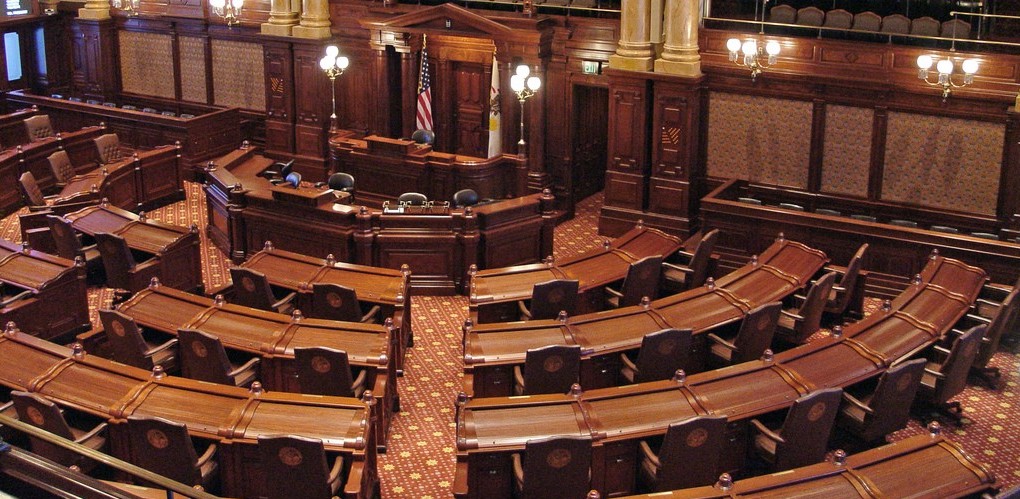 SB2090 requires county jails and election authorities to collaborate in creating a process that will ensure citizens who have not been convicted and are awaiting trial can vote in elections. The bill also requires the Illinois Department of Corrections to provide eligible citizens released from prison custody a voter registration application and detailed voting rights information. LWVIL filed a witness slip on behalf of the state League membership on the first reading of this bill matters. LWVIL notes that this bill is important because: 
US citizens detained in jail pretrial in Illinois have the right to vote in elections.  
US citizens are eligible to vote in Illinois upon release from prison after serving their prison sentence.  
This bill as Illinois law would enforce that right to vote!
HB 2040 would bar state and local governments from contracting with private prison companies to run any kind of detention center in Illinois. The bill bars state and local government agencies from contracting with private companies to operate facilities to detain anyone in government custody, including federal, state, or local criminal or civil custody; bar state and local government agencies from giving payments to or receiving payments from any private prison operators related to any such facilities; and extend the current moratorium on privatized prisons to civil immigration detention, closing the loophole for immigration, juvenile, mental health, and other civil detention. For more information, see Illinois Coalition for Immigrant and Refugee Rights(ICIRR) and National Immigrant Justice Center.
League to which this content belongs:
Chicago