On Wednesday, May 30, 2018, the IL House passed SJRCA 4 by a vote of 72-45, making Illinois the 37th state to ratify the ERA out of 38 needed nationally.
Thank you to our League members and friends for all of their hard work in bringing about this achievement! 
Here's a look back at League involvement in the push for this historic victory.
 League members attend ERA Lobby Day in Springfield on April 10.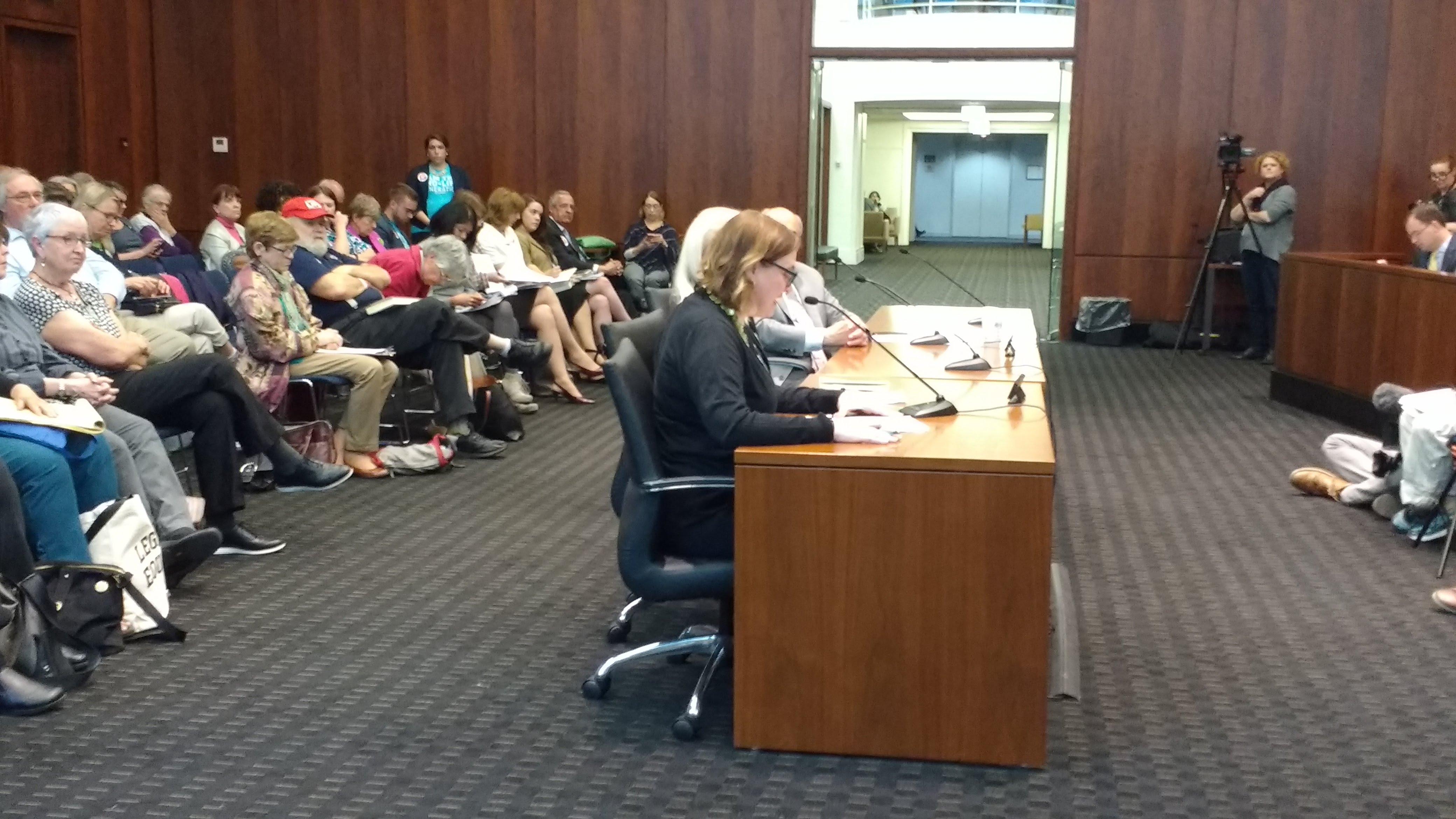 Chicago League President Annie Logue speaks at the House Human Services Committee hearing, held on May 7 at the Bilandic Building in Chicago. The hearing was held to review the arguments for and against the Equal Rights Amendment ratification in IL. The ERA had passed the Illinois Senate in April and was pending in the IL House at the time.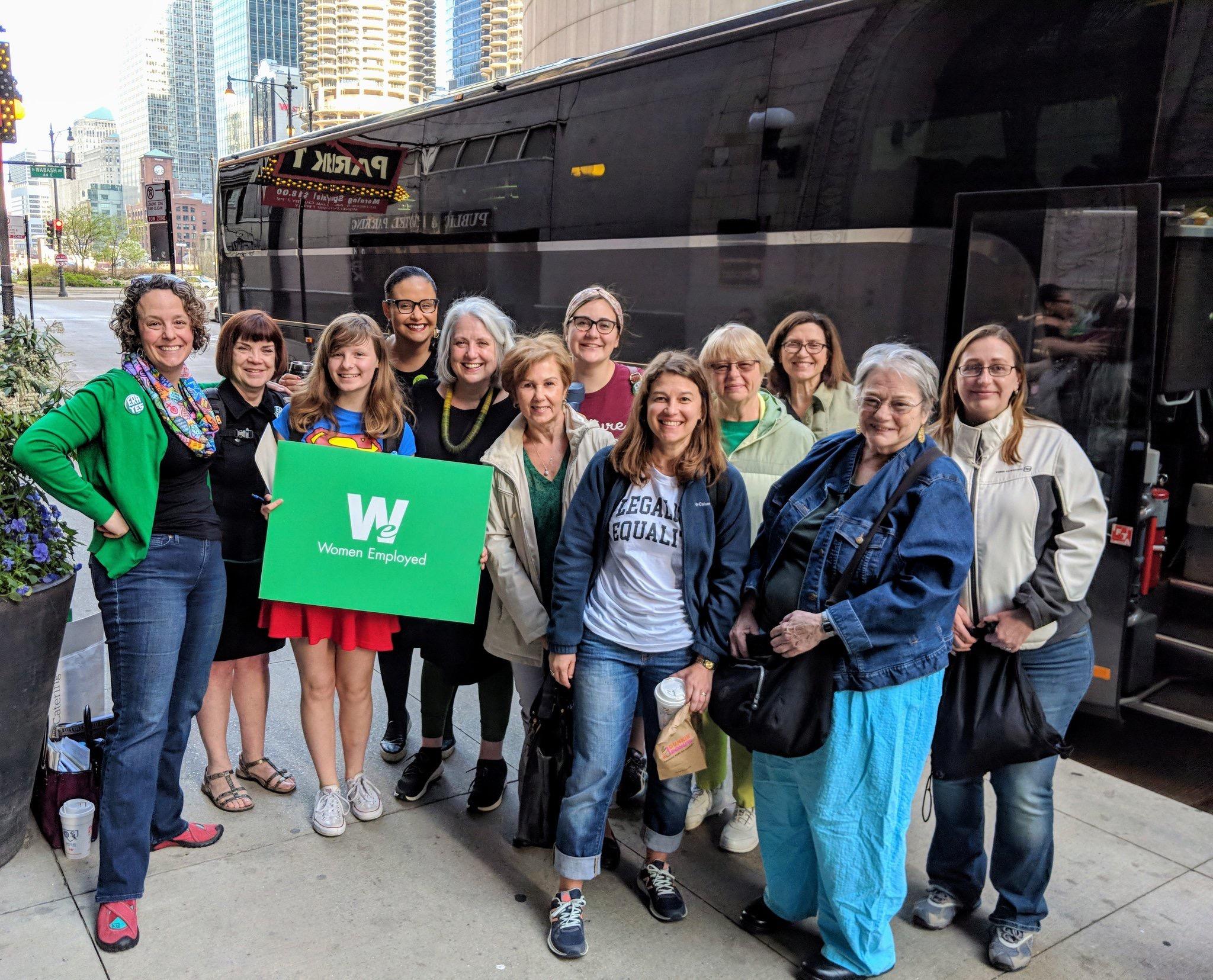 League members joined other advocates on the bus rides to Springfield for a rally and lobby day on May 6 (above). An LWV member (below) spoke to the crowd about her own experience with discrimination: 
"I fought against my girls being seen as less capable than their male classmates just as I saw my mother fight for my sister's right to take shop classes in high school.
"The League has been fighting for this amendment for over 100 years now. It's time to do this for our daughters and our granddaughters, for our sisters and our mothers." 
And indeed, it was time—the ERA passed three weeks later. Please call or send a thank you to your Illinois State Representative who voted YES.
See how your Rep voted on the Roll Call. Find phone numbers for your legislators at https://openstates.org/find_your_legislator/.
League to which this content belongs:
Chicago