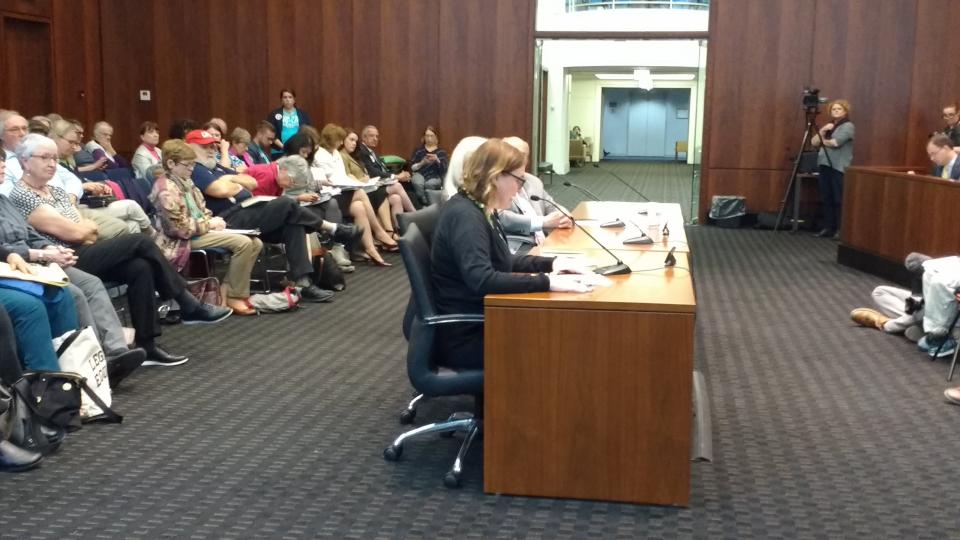 Chicago League President Annie Logue spoke at the House Human Service Committee hearing, held on May 7 at the Bilandic Building in Chicago. The hearing was to review the arguments for and against the Equal Rights Amendment ratification in IL. It passed the Illinois Senate in April, it is still pending in the IL House. 
The following is an excerpt from Annie's testimony:
"The 14th Amendment Equal Protection Clause in the US Constitution may appear to prohibit sex discrimination by the US government and State governments, but it has not been consistently applied or interpreted to outlaw government based sex discrimination.
This is why the LWV has been involved in the fight for Equal Rights, for all people, since its founding in 1920 here in Chicago."
Watch Annie's full statement starting at 1:06:44 in the attached facebook video link:
https://www.facebook.com/indivisibleillinois/videos/366400307182221/
League to which this content belongs:
Chicago