"Take action in your school, in your community, and most certainly in the ballot box. You can register to vote TODAY. You can get online and write a letter to our government officials TODAY. Let your emotion turn to passion, let your passion turn to purpose, let your purpose turn to potential."  said Jayden Newman, a young LWVHF member and the final speaker at the June 13th Lansing event.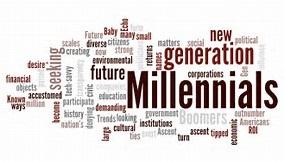 With 12,000 Americans turning 18 every day, it's more important than ever for young people to feel empowered to set the course for our country by making their voices heard at the ballot box. Many organizations like The League of Women Voters have begun to engage young people in the political process and inspire participation. The millennial generation is the largest and most diverse in the United States – 93 million strong, 43% from communities of color, outnumbering even the baby boomers. Despite making up more than one-third of the population and holding the power to become the most influential voting bloc in the country, young people are frustrated with the political process and are opting out of participating.
Ignite the Vote with Sophia and Get your VOTING PLAN Today.
You have the power to determine the outcome of the Presidential election on November 3, 2020! LWVHF, we've got your back.
TEXT

33777 

Type

 IGNITE to do your voting plan with Sophia the bot. Sophia will ask you a few questions to help you make your personal voting plan to vote in the next election. All you need to do is TEXT or click this link http://www.ignitenational.org/vote.
BUILDING THE POLITICAL POWER OF YOUNG PEOPLE 
Our local league is a great resource for youth organizing within the community. We are networked with the most progressive community groups who wish to 
revolutionized the way we use pop culture, music, art, and technology to engage 
young people
 in 
politics
 and 
build
 our 
collective power
. This upcoming election we encourage our youth to ROCK THE VOTE. Every vote counts and we are counting on our young people of America who are tuned in and ready to take action in the streets and at the poll all across our country. Click this link if you are Ready to register to vote 
http://www.rockthevote.org/how-to-vote/register-to-vote/?source=rtv.org-mainnav
  or any of the links below.
PROTEST ARE POWERFUL AND YOUNG PEOPLE TURNED OUT TO PROTEST. NOW, WILL THEY TURN OUT TO VOTE?
Our young adults lead the charge and filled streets across the country on a scale not seen since the 1960s to protest for racial justice. Our league supported the protests by providing teams and tools that would assist protest organizers to get people registered to vote at  protest locations. We are registering voters on the spot. If you need the voter registration support email our team at

lwvhfvoterservices

[at]

yahoo.com

of Contact Lillian Bacon at 708-932-0278
Register Online   
You can register online, in person, or download registration forms and register through the mail. The Office of Cook County Clerk David Orr has a website: 
http://www.cookcountyclerk.com
 that has specific information about online, mail-in and in person registration. For voters who live outside of Cook County there are links to their county's website.
Never Guess Who's Running for Office

Visit the IL State Board of Elections website to get informed about local ballots!
Cook County of Illinois

All the information about our State and Local Elections can be found on the website!
Become a Voter Services Volunteer
Please fill out our form below.