Board Meetings
5:30 PM - Executive Board meeting
6:30 to 7:30 PM Board meeting
Maxie's Restaurant
1311 Grand Avenue
West Des Moines
Back-up location
Karen Person's condo
3663 Grand Avenue, DM
Monday, Jan. 20
Monday, Feb. 17
Monday, March 16
Monday, April 20
Monday, May 18
June - no Board meeting
Saturday, June 20 - Board
Planning retreat @ DMU
| | |
| --- | --- |
| Minutes 11-18-19 Board meeting | Minutes 7-20-20 Board meeting   |
| Minutes 1-20-20 Board meeting | Minutes 8-17-20 Board meeting |
| Minutes 2-17-20 Board meeting | Minutes 9-21-20 Board meeting |
| Minutes 3-16-20 Board meeting | Minutes 10-19-20 Board meeting |
| Minutes 4-20-20 Board meeting | Minutes 11-16-20 Board meeting |
| Minutes 5-18-20 Board meeting |   |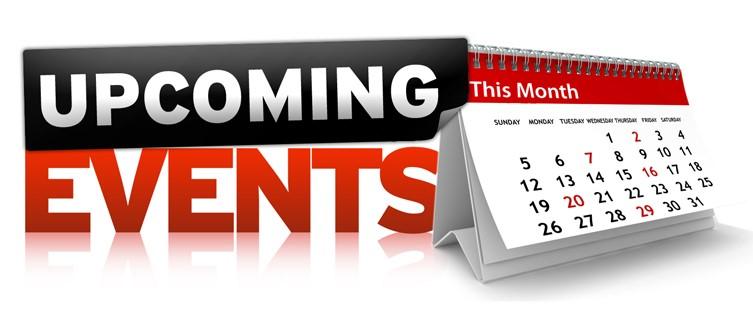 Events
 
Thursday, Jan. 23
American Bar 

Association's Standing Committee on the Law Library of Congress

 reception for the travelling 19th Amendment Display "100 Years After the 19th Amendment: Their Legacy, and Our Future," @ Kern Commons, Cartwright Hall -  4:30 to 6:30 PM - Program at 5 PM - Roxanne Conlin, speaker.  The program will include the award-winning exhibit, commemorative artwork by Iowan Gary Kelley, and a suffragist who will bring history to life! 
Saturday,
Jan. 25
Book Study and conversation at the Johnston Library, 6700 Merle Hay Road, Johnston - 1-3 PM - The book to be discussed is "The Soul of America" by John Meacham
Thursday,
Jan. 30
The League of Women Voters of Iowa and the Bertelsmann Foundation are hosting the opening of a documentary, "Uncivil War, U.S. Elections Under Siege".  This film will be shown on Thursday, January 30 at 6:30 p.m at the Flix Brewhouse in the Merle Hay Mall in Des Moines. 

Following the 45 minute documentary, there will be a Q & A with three panelists:  Dr. Karen Kedrowski, Carrie Chapman Catt Director; Jason Clayworth, investigative reporter for the Des Moines Register; and Katerina Sostaric, State Government Reporter for Iowa Public Radio.

"The film focuses on gerrymandering, voter suppression, and disinformation.  Through conversations with experts, politicians, and activists fighting on both sides we examine our system of government and search for a way to defend it." 

The film is free.  Please share this information with others. The documentary is open to everyone, and not just League members.  
Monday, Feb. 3
Iowa Caucuses - 7 PM - contact the County Auditor or Secretary of State if you do not know where to go for your caucus event.
Monday,
Feb. 10
Community Conversation (co-sponsored by NAMI Greater Des Moines) -
Re-entry simulation showing barriers persons released from prison are subject to - at Goodwill offices in Johnston, Iowa 
11:30 AM to 1:30 AM - free lunch - RSVP will be needed to 
director@namigdm.org
Friday,
Feb. 14
Centennial Kick-Off event at the ISU Memorial Union, Ames, Iowa.  The Kickoff Celebration will begin with check-in, brunch and campanile concert at 11:30. Other highlights of the kickoff include:

--- a Keynote address by Elaine Weiss, author of The Woman's Hour:  The Great Fight to Win the Vote;
--- a performance of The Yellow Rose of Suffrage by Dr. Jane Cox; and
--- breakout sessions including:
     1.  "Suffrage in the South: Q & A with Elaine Weiss";
     2.  "Women's Political Participation, 1920 - 2020";
     3.  "Readings from Women's Suffrage Documents/Speeches";
     4.  "Iowa Stories (African American, League of Women Voters, Latinas)";
     5.  and "The 19th Amendment as Voting Rights History."
The full schedule for this event is available

HERE

. 

All events are free and open to the public. RSVPs are not required, but they are appreciated. Guests can RSVP using this link.

Wednesday,
Feb. 19
LWV Virtual Lobby Day; Lobby from Home -  League has many issues of concern where legislative action is the best or only remedy. Please commit time on February 19 to contact legislators. Click on our

Public Policy Priorities

for this 2020 legislative session and find the issue where you most want to advocate. More information on bills pertaining to our issues will be available closer to that date.
Wednesday, March 11
LWV Lobby Day at the State Capitol - 9:30 AM to 2 PM - 

Our lobby team of Amy Campbell and Craig Patterson will meet with League members to focus on the pressing priorities of the Legislative Session. Coffee and rolls are provided. Then small groups of League members can work together to contact legislators. More information will be available closer to this date.

Wednesday
March 25
Wakonda Club Luncheon - co-sponsor with Chrysalis Foundation
11:30 AM to 1 PM - Part 1 of "The Power of Women's Movements"
entitled "The Rest of the Story".  Tickets will need to be purchased.
Friday,
April 17 
Celebration at Artisan Gallery 218 in Valley Junction - the completion of the 19 Suffragist portraits by Mary Kline Misol
Wednesday
May 20
Wakonda Club Luncheon - co-sponsor with Chrysalis Foundation


11:30 AM to 1 PM - Part 2 of "The Power of Women's Movements"


entitled "Today's Movement Makers".  Tickets will need to be purchased.
The National League of Women Voters National Conference is in Washington, D.C. on
Friday, Saturday, and Sunday, June 26-29, 2020.