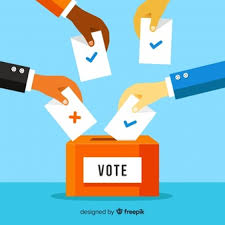 There is still time to register to vote!
Between now and 8pm on November 3rd (Election Day) you can register to vote at your local clerk's office. To find out where your clerk's office is click here.  Enter your address to see the location. 
You must show proof of where you live. Documents must have your name and current address. You can show a digital copy of documents. Acceptable documents include:
Michigan driver's license or state ID
Current utility bill
Bank statement
Paycheck or government check
Other government document
When you register at your clerk's office, you can also request an absentee ballot. You can vote right there and return your ballot OR you can take it with you and return it later. Just be sure that you sign the back of the envelope and return it to your clerk's office or YOUR CLERK'S DROPBOX before 8PM on Election Day, November 3rd.
For more information on registering to vote in Michigan, go to: https://mvic.sos.state.mi.us/Home/RegisterToVote