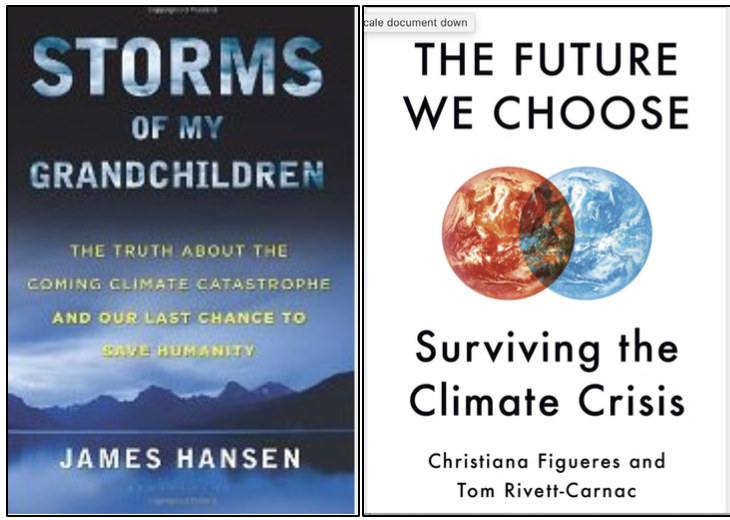 Location
Zoom Virtual Book Group Meeting
US
June Book Discussion
Thursday, June 11 at 5:30 PM

!!Two Books!!
Book 1: 
Storms of My Grandchildren:

The Truth About the Coming Climate Catastrophe and Our Last Chance to Save Humanity
by James Hansen      
Book 2: 
The Future We Choose:

 
Surviving the Climate Crisis
by Christina Figueres and Tom Rivelt Carnac 
At this time we plan on a ZOOM meeting. But, if things change and we can once again meet in person, we will let you know. If you would like to participate, advise Debra. You will be added to the list to receive a ZOOM meeting invite via your email.  
Debra Williamson will moderate the discussion. Share this with anyone you think might like to join our discussion.  
For now, Be Safe! Stay Home!