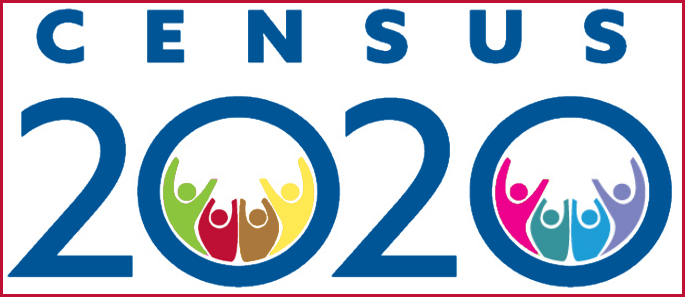 Census 2020 is here! Please respond by April 1, 2020.
I recently recieved several mailings from the U.S. Census Bureau and you should have too.  If you have not received anything, please call 1-844-468-2020
You may respond in one of three ways:
Online - you should have received a letter with Your Census ID. Login to my2020census.gov and answer the questions. Read the instructions carefully. Your Census ID is also under the barcode on the front of your printed census form.
By mail - you should have received the official printed questionnaire for your address - the census form. Then mail it in the enclosed envelope
By phone - call 1-844-330-2020. This is a toll-free call if you cannot or have trouble filling out the form or accessing the web site. (Spanish: 1-844-468-2020)
BTW: The Census bureau has postponed direct face-to-face census work. You still should respond online or by mail.
The census data is used to:
apportionment of the U.S. House of Representatives - determination of the number of representatives in each state. Michigan now has 13. It is possible to lose or gain representatives based on the population count. The total number of representatives - 535 - remains the same.
creation of districts in each state for the U.S. House of Representatives, and the Michigan Senate and Representatives. This is the process called redistricting. Proposal 2 in the 2018 election created a Citizens Independent Redistricting Commission in districts in Michigan. The data used for redistricting comes from the 2020 Census.
distribute federal funding to states and non-profit organizations. In FY2016, Michigan received over $29 billion dollars in federal funds.
provide needed data to cities, townships, counties and especially school districts for future planning.
Please Respond Now!
Issues referenced by this article: