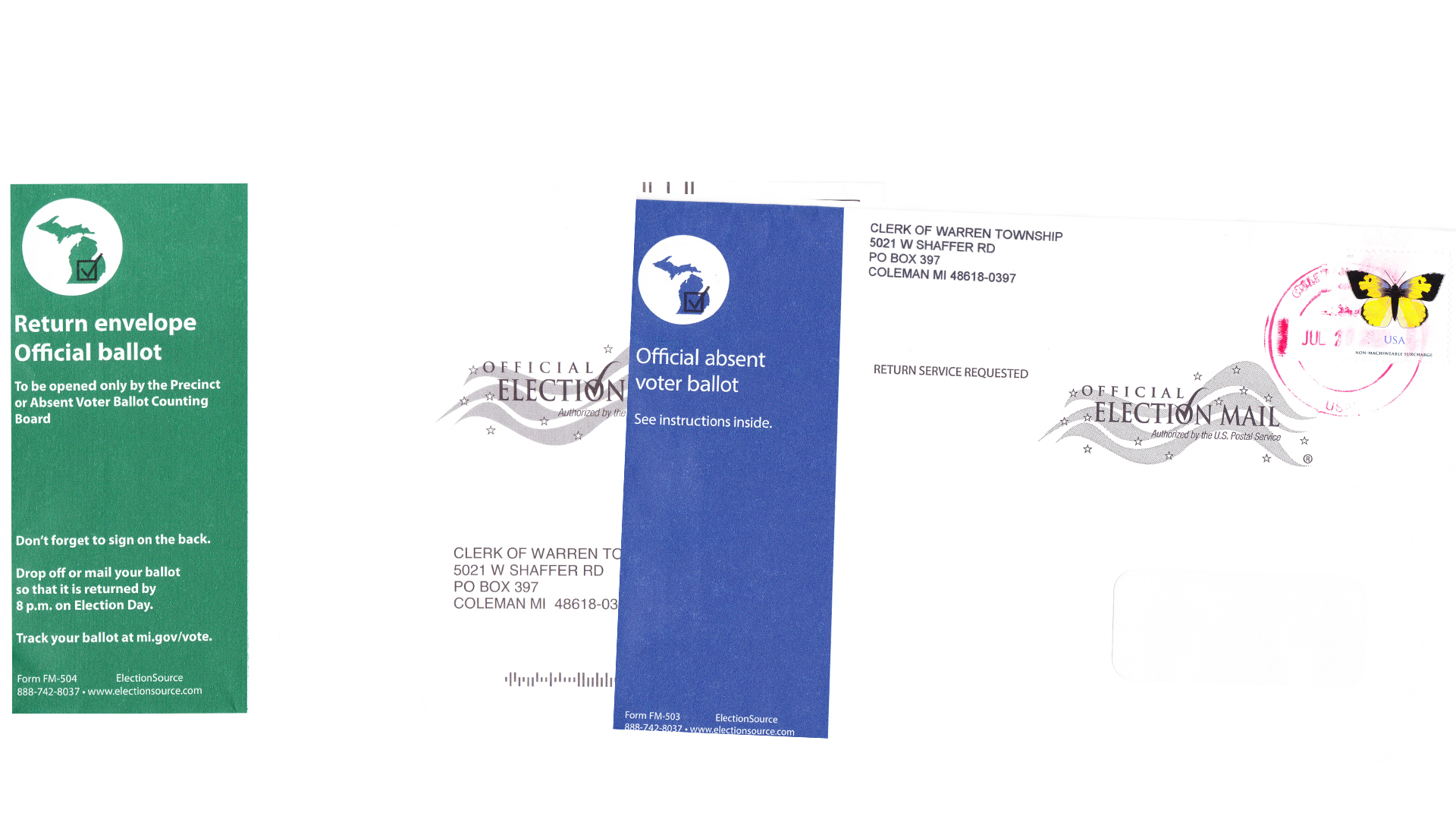 Absent Voter Ballots are arriving in people's mailboxes.
Tips for Returning Your Ballot
Sign and Date the back of your ballot return envelope
If mailing your ballot
Sign and Date the back of the Return Envelope (green)
Use 2 stamps!
Mail as soon as possible! Mail at least by Oct 19
Track your ballot - Michigan Voter Information Center 
If returning your ballot in person
return to your city or township clerk
drop in an official drop box
Filling in your ballot
Read the instructions for each race! Some races may ask you to vote for more than one candidate.
Fill in the ovals completely and darkly (black pen). Try not to make any stray marks on your ballot.
You can skip races. Skipping sections does not invalidate your ballot.
If you make a mistake on your ballot, you will have to take it to your clerk's office to obtain a new ballot.
Frequently Asked Questions: Voting