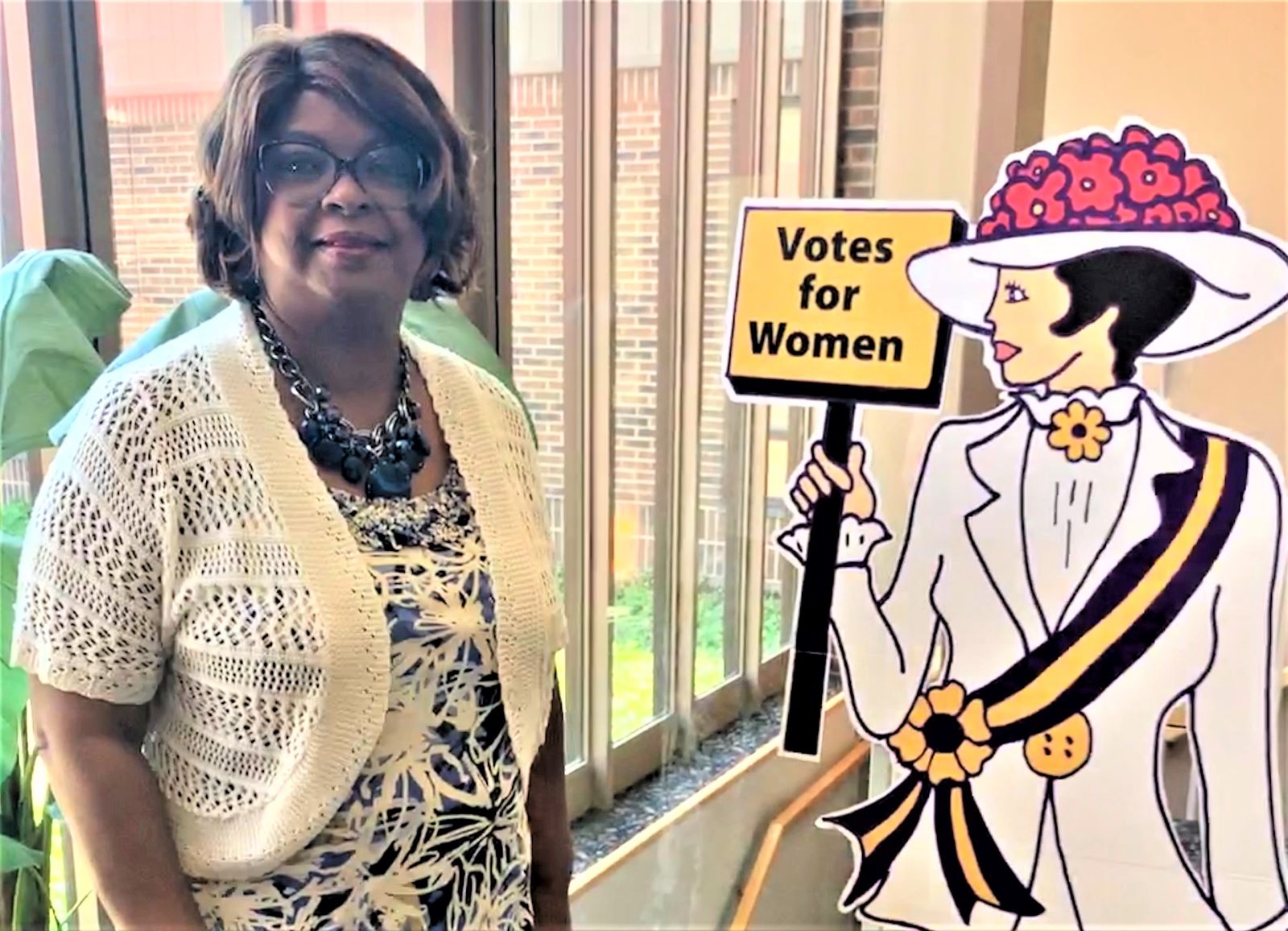 Ella Jones shared her vision for the future with League members at the June 17 annual meeting. As the first African-American and first woman elected as Mayor of Ferguson, she said people who aren't satisfied with leadership should register and vote in 2020. "Voting is very, very important. It can change your life. A lot of people are registering to vote now because they want to change the leadership in November." To hear that excerpt, click here. 
"I like the League of Women Voters because they're not biased, They are very fair," Jones said. 
For her thoughts on the League's mayoral candidate forum before the June 2 election, click here. 
Jones also said everyone should complete the 2020 Census: "The 2020 Census is so important to all of us simply because when one person decides that they're not going to fill out the 2020 Census, each community loses $1,300. That goes for senior citizen services, Head Start, infrastructure, schools. We need everyone to fill out the 2020 Census." For her remarks on the importance of the 2020 Census, click here.
Almost 100 members participated in the Zoom webinar. Besides approving the budget and leadership slate, they added two items to the policing program: 1) the adoption and enforcement of local laws and police policies that have been shown to decrease police use of excessive force in other cities and 2) the creation of sustainable, empowered, independent citizen oversight boards for all police departments.