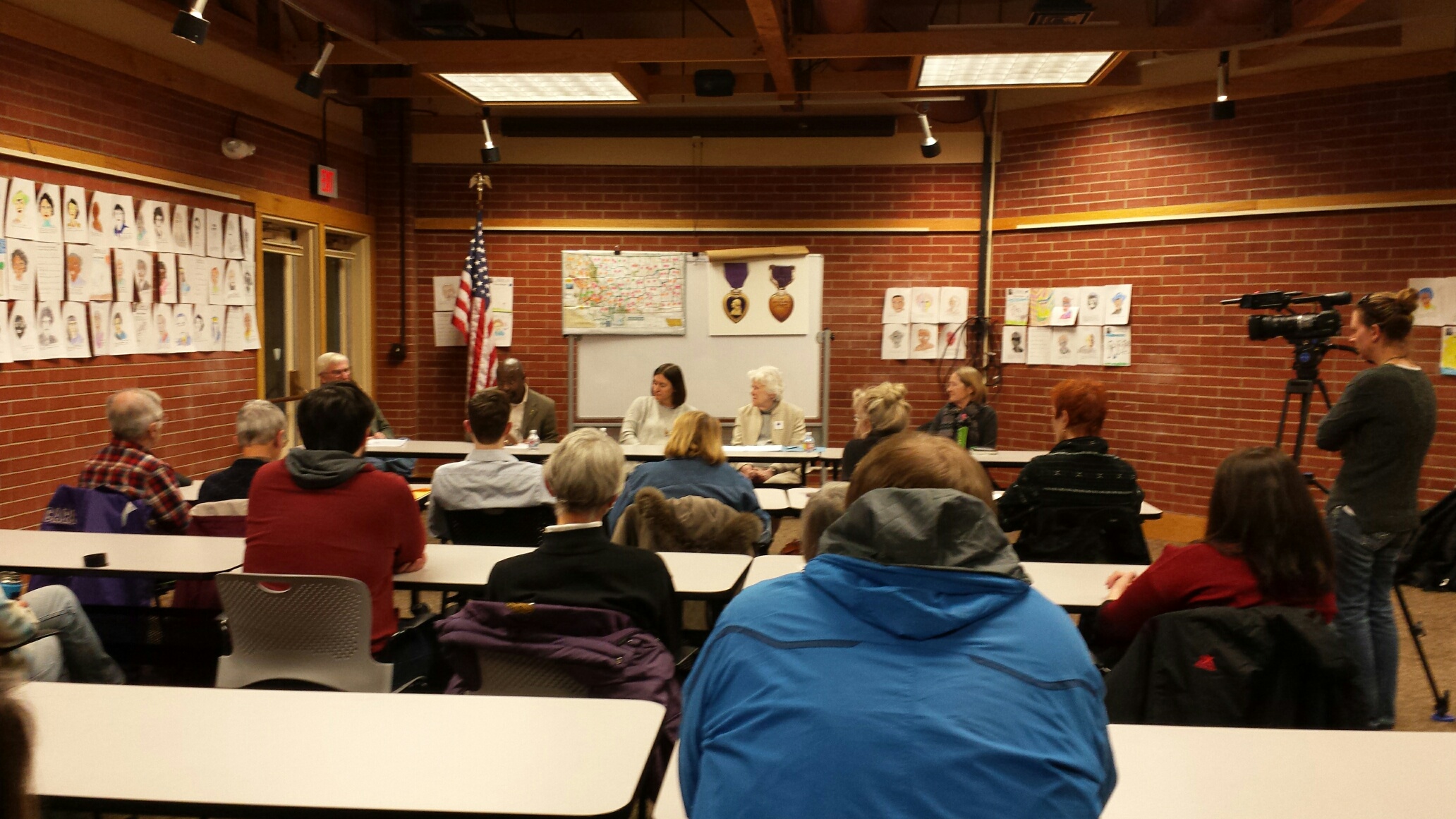 The League of Women Voters of the Helena Area (LWVHA) is a non-profit, non-partisan political organization that neither supports nor opposes candidates or political parties at any level of government.  We work on vital issues of concern to members and the public. We have been active in the Helena Area since 1952. The League has three levels: national, state and local. We are a local league affiliated with the League of Women Voters of Montana (LWVMT) and the League of Women Voters of the U.S. (LWVUS).
The League at all levels encourages informed and active participation in government, works to increase understanding of major public policy issues and influences public policy through education and advocacy. We carry out our mission by registering voters, sponsoring candidate forums and advocate in favor or against issues of local interest to the members and public.
We meet every third Tuesday of the month in the small conference room at Lewis and Clark Library from noon until 1:00. Our meetings are informal and we often have a speaker on issues of interest to us. We hold our annual business meeting in the spring. Our meetings are open and we invite you to join us to see if we're a good match for you.
The amount of time members devote to the League depends on their schedules and interests. You can be as active as you like.
Upcoming Events:
For more information on upcoming events, click on the link below and look for events in Helena:
https://my.lwv.org/montana/calendar 
Please Join the Helena League!
 To join the Helena League online, click on the link below:
https://my.lwv.org/montana/join-local-league
Or you can join using a printed form and check by contacting our membership coordinator:  HelenaMembership [at] lwvmt.org