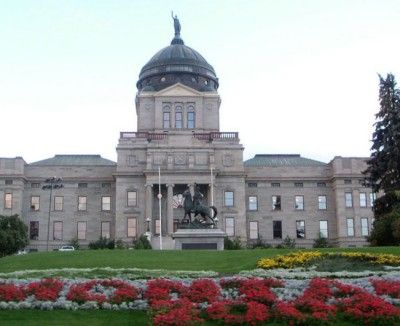 The Montana League will be finalizing its Program for 2018-2019 at the Retreat in Billings on April 21 and 22.  If you have ideas about what you would like to see the state League work on or actions the state League should take between May of 2018 and April of 2019, now is the time to let the state Board know!  The LWVMT focuses on issues at the state level, using our own state positions and those of LWVUS.  
The 2019 Montana Legislative Session will be coming up during this coming year.  If you have areas of legislation on which the League has a position that you would like to follow, please let us know, so we can plan for the legislative session.
The LWVUS is also accepting ideas for its Program 2018-2020 in preparing the draft Program for the state League Retreat April 21 and 22 where we will adopt our 2018-2019 Program.  
You can send your Program and legislative ideas to:
           montanalwv [at] gmail.com
The draft Program will be completed by the Board on February 8, with the final deadline for any additional ideas of April 6 (two weeks prior to the Retreat). 
All of the ideas for the 2018-2019 Program will be discussed at the 2018 LWV Montana Retreat, coming up on April 21-22.  The retreat is for all local League members.  There is no requirement for how many people can come from a local League - the more the merrier!  Attending the retreat and presenting your ideas in person will help ensure that League members understand your intent and support it.  
For more information on the Retreat, go to the link below:
 https://my.lwv.org/montana/event/montana-lwv-spring-retreat