Editing Your League's Headers
Editing Your League's Headers
If your MyLO site was created prior to February 2018, you do not have the option to edit the headers on pages. Please email MyLO [at] lwvc.org to have this option enabled. 
The following pages have default headers:
Action Alerts
Articles
Calendar
Positions
Members-Only
If you have the feature turned on, then you have an option to edit those headers. You will see a link below the header on each of the pages above.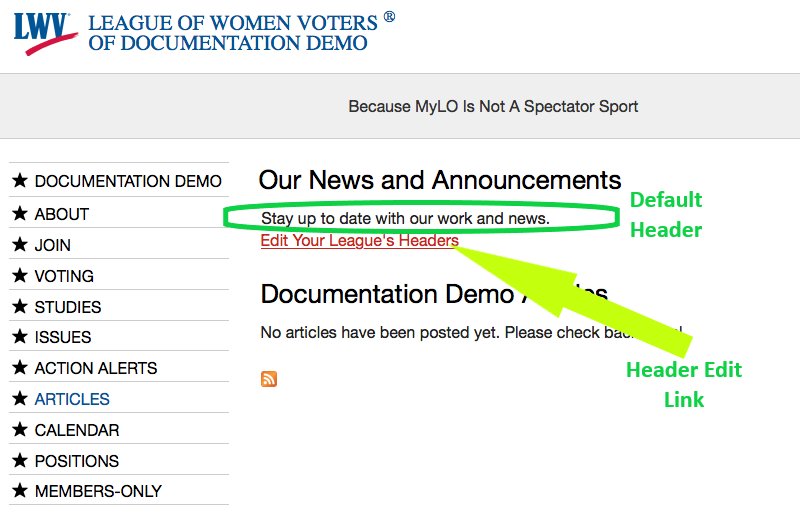 Click on "Edit Your League's Headers" to be taken to the page to edit the header for all of the pages with default headers: Action Alerts, Articles, Calendar, Positions and Member's Only.
Enter in the new text that you want in the Header field for the appropriate page. You can use the full set of WYSIWYG tools on that text. Click the SAVE button at the bottom of the page to make the changes live. (By default the Header page makes all changes as Published.)

Any Header field that is blank will display the default header text on the appropriate page. That also means that if you decide that you do not want a custom header and wish to go back to the default text, you can simply delete everything from the appropriate Header field and SAVE.
Once you have saved, you will see your page with its new custom header.