Monday, July 20, 2020 - 1:00pm
Speaker Olivia Forte-Gardner, the Recycling Program Assistant at the Middlesex County Improvement Authority provided an informative and interesting presentation.
We can all agree that these are indeed extraordinary times, and virtual meetings have become part of our new normal. So, on July 20, 2020, the LWV General Meeting, which usually takes place at the Municipal Building Courtroom, was ZOOMed to all who chose to participate. The thanks for setting this up goes to long-time member Judy Perkus who hosted to webcast.
Mary Ann Colgan and Carol Forte, who head the Natural Resources Committee, engaged recycling expert, Olivia Forte-Gardner for this meeting. We were pleased to have such an effective and engaging presenter and speaker.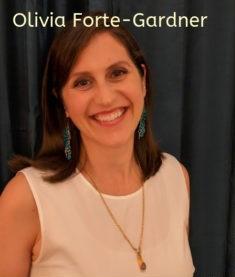 As League members, we've all been made aware of the importance of recycling and the impact on our environment. And as much as we think we know everything on the subject, this presentation homed in on all the things we need to do on a personal level to correctly recycle. Olivia's PowerPoint presentation emphasized CLEAN, LOOSE AND DRY as the rule to follow.
It was interesting to learn why we should not put plastic bags in the recycling bin. It seems to go against the basics. But a short video showed how the plastic bags often get tangled up in the recycling machinery, causing loss of time and manpower since the machinery needs to be shut down. So plastic bags should go back to the stores that have special collections. Shop Rite, Stop & Shop, McCaffrey's, Wegmans and Whole Foods are some of the stores that will accept plastic bags.
In addition, only clean jars, bottles and pizza boxes should be placed in our recycled garbage. Olivia explained that recycled materials become contaminated with left-on food, and vendors will not purchase contaminated recyclables. This is a business, and--once processed-- the recyclables are put on the market for sale. Only non-contaminated items can be easily sold.
We also learned that there are special collections for shredded paper, paint, lithium batteries, household chemicals, computers, cell phones, clothing and textiles and liquid cooking oil. The Township website will list the dates and times of these special collections.
NOTE: Some communities in Monroe have private recycling vendors that differ from the vendor used by Monroe Township. Check with your community administration for specifics on what you can recycle and for a schedule of pickups.
And you're not alone if you can't remember all the rules and regulations! So there's a website and app that Olivia suggested we try. These tools can answer questions 24/7 and information can be obtained specifically for Monroe Township. You can download Recycle Coach app and search Middlesex County's website for helpful tools and keep up to date on recycling.
We want to thank:
Mary Ann and Carol for putting together this program

Judy Perkus for graciously hosting on her ZOOM account

Andrea Pellezzi for providing a recap of this meeting

And especially thank Oliva Forte-Gardner for a clear, concise and fun look at recycling dos and don'ts.
Monroe Township Curbside Recycling Guidelines: https://monroetwp.com/index.php/curbside-recycling-guidelines
Monroe's Recycling Drop-Off Center is located at 76 Gravel Hill-Spotwood Road. In addition to the usual list of recyclables you can leave for curbside pickup, this center accepts motor oil, antifreeze, auto batteries, scrap metal, and broken or outdated consumer electronic items. Items must be separated prior to drop-off. You must wear a mask and present ID. Phone (732) 656-4575 for hours of operation, and for when paint can be dropped off.