Location
Hastings Community Center
Hastings-on-Hudson
US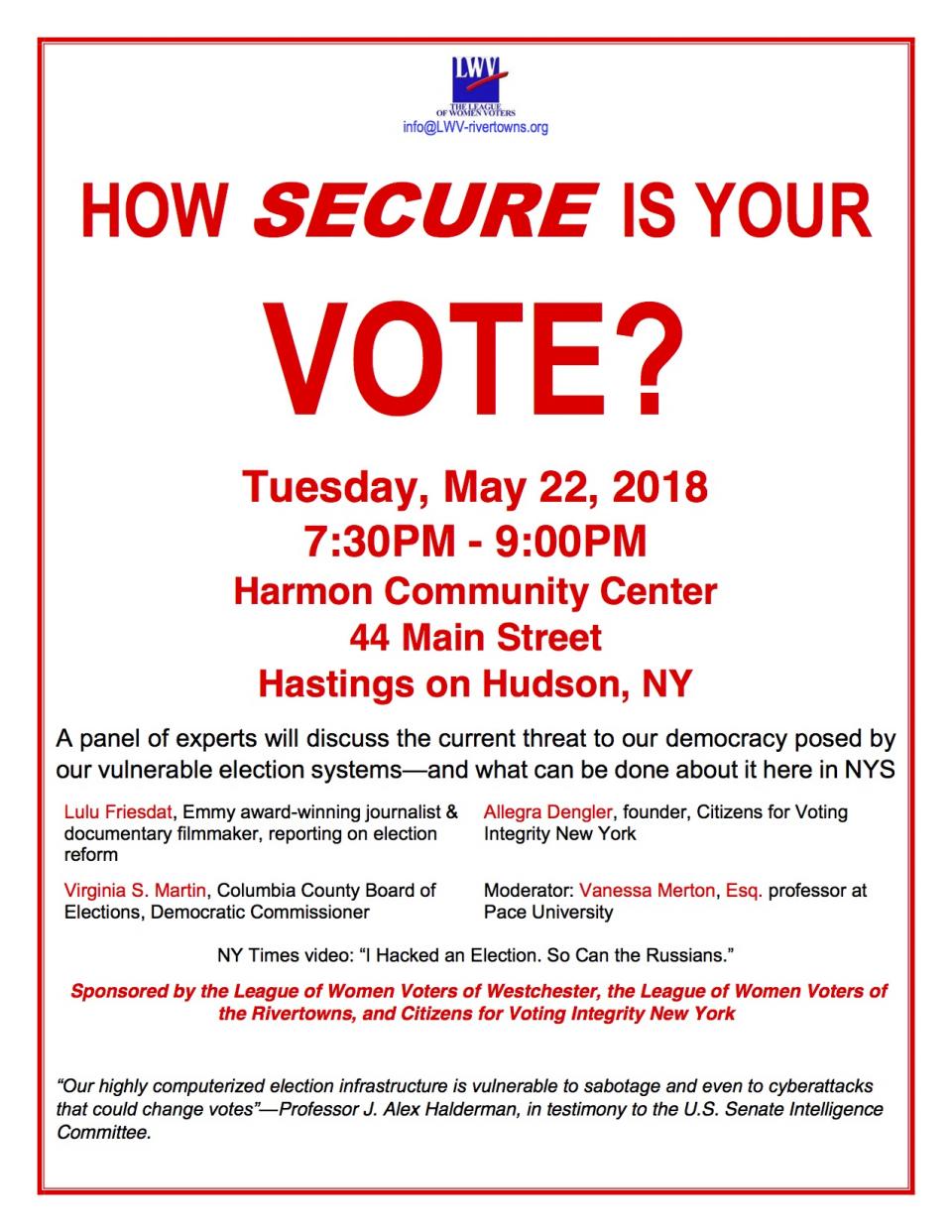 Tuesday, May 22, 2018 - 7:30pm
A panel of experts will discuss the current threat to our democracy posed by our vulnerable election systems—and what can be done about it here in NYS.
Panelists:
Lulu Friesdat, Emmy award-winning journalist & 

documentary filmmaker, reporting on election 

reform

Allegra Dengler, founder, Citizens for Voting 

Integrity New York

Virginia S. Martin, Columbia County Board of 

Elections, Democratic Commissioner
Moderator: Vanessa Merton, Esq. professor at Pace University
NY Times Video: "I Hacked an Election. So Can the Russians."
Sponsored by the League of Women Voters of Westchester, the League of Women Voters of the Rivertowns, and Citizens for Voting Integrity in New York.