Democracy is not a spectator sport—we need YOU!
Volunteers make everything we do possible. You can volunteer with the League whether or not you choose to join the League as a dues-paying member. We are always seeking people who care about the rights of others and making democracy work for all.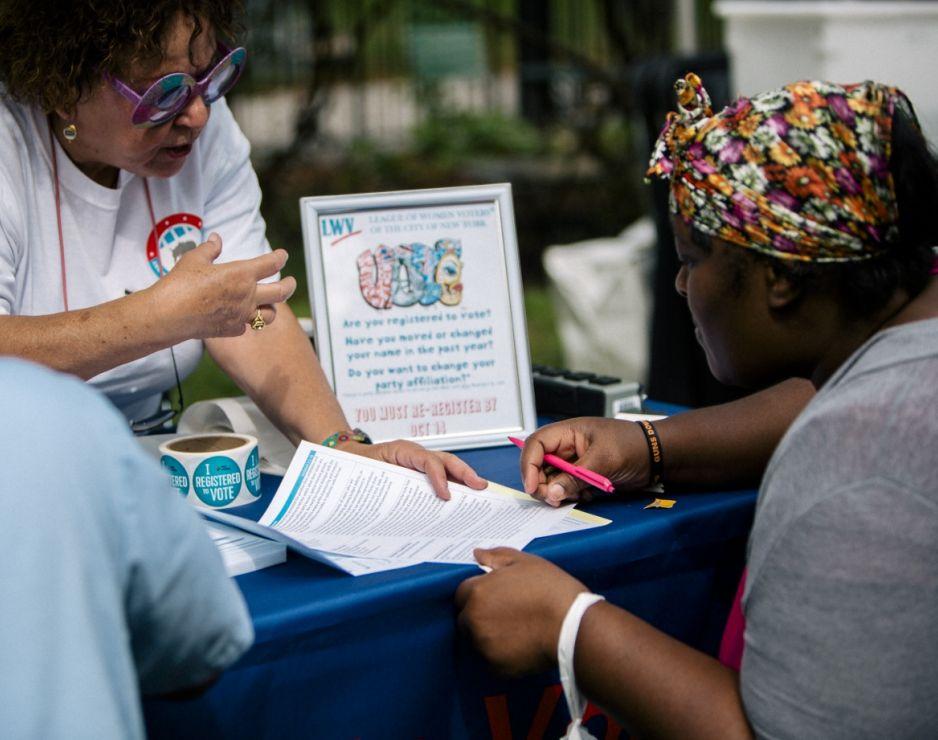 The League receives many requests to set up and staff voter registration tables at various organizations and locations throughout the five boroughs. Let's work to improve New York State's ranking as 46th in the nation for voter turnout. Voter registration is vital even in years when there's no presidential election: every year people become eligible to vote by turning 18, moving to New York or becoming citizens, and there are important upcoming NYC and state elections.
If you would like to volunteer to staff a voter registration drive or volunteer as a League speaker at educational events, sign up below. Only League members will be contacted for speaking engagment opporutnities. All members and non-members can volunteer at voter registration events.