Membership
If you like to meet new people and welcome back friends, join the Membership Committee. It provides a presence at general meetings, debates and community and special events. This committee is also responsible for recruiting new members, and spreading the word about what the League stands for. The committee organizes events throughout the year, including a Winter Blahs luncheon to warm and cheer those who remain in the Hamptons during the winter months.
Winter Blahs Luncheon

Our annual "Winter Blahs" luncheon is always a purely social occasion, and members, non-members and guests are welcome. All smiles, Julia Kayser (standing, third photo) organized the League's 2012 successful Beat the Winter Blahs luncheon on February 15 at Bobby Van's. Also shown: Susan Wilson, Barbara Jordan, Ann Sandford and two friends, Judy Samuelson, Gladys Remler and a friend.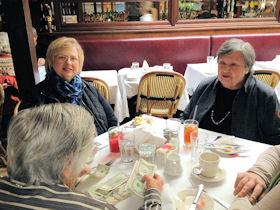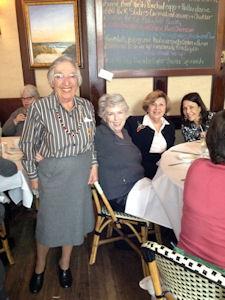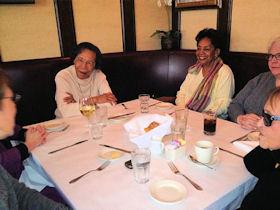 All Posts Related to this Committee