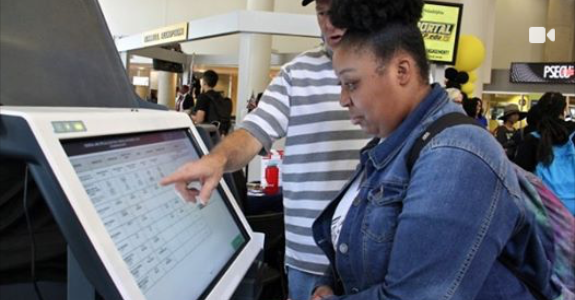 Location
Kingston Library
Kingston
New York
12401
New York US
Saturday, January 25, 2020 - 10:00am
ELECTION SECURITY:  Protecting Our Votes
The recent race for District Attorney in Ulster County was a nail-biter.  How vivid, how crucial, that race emphasized the importance of each and every vote.  And how essential it is, in our democratic process, that mechanisms are in place to ensure that each voter's ballot is accurately recorded.
On January 25th, at the Kingston Library, 10 a.m. to noon, the League of Women Voters of the Mid-Hudson Region will host a forum with a panel of experts, who will delineate how this democratic process is carried out. They will cite the security measures currently in place to protect your vote, and what areas could use improvement.
The panel will include:  Douglas Kellner, co-chair of the NYS Board of Elections; Mark Lindeman, Director of Science and Technology Policy at Verified Voting; and John Quigley, Deputy Commissioner at the Ulster County Board of Elections.
We'll learn about how the voting equipment is set up; what sort of security there is for the election machines themselves; how the ballots are kept in order to ensure they are not tampered with; what type of encryption protection is in place to thwart online hackers, etc.  We will also hear about areas in which protection could be improved.
There will be plenty of time for Q&A's.  Free and open to the public.  No reservations necessary, but it would be appreciated if you would respond to the event under the League's Facebook page (League of Women Voters of the Mid-Hudson Region).  For more info, contact 845-340-2003, or lwvmidhudson@gmail.com.