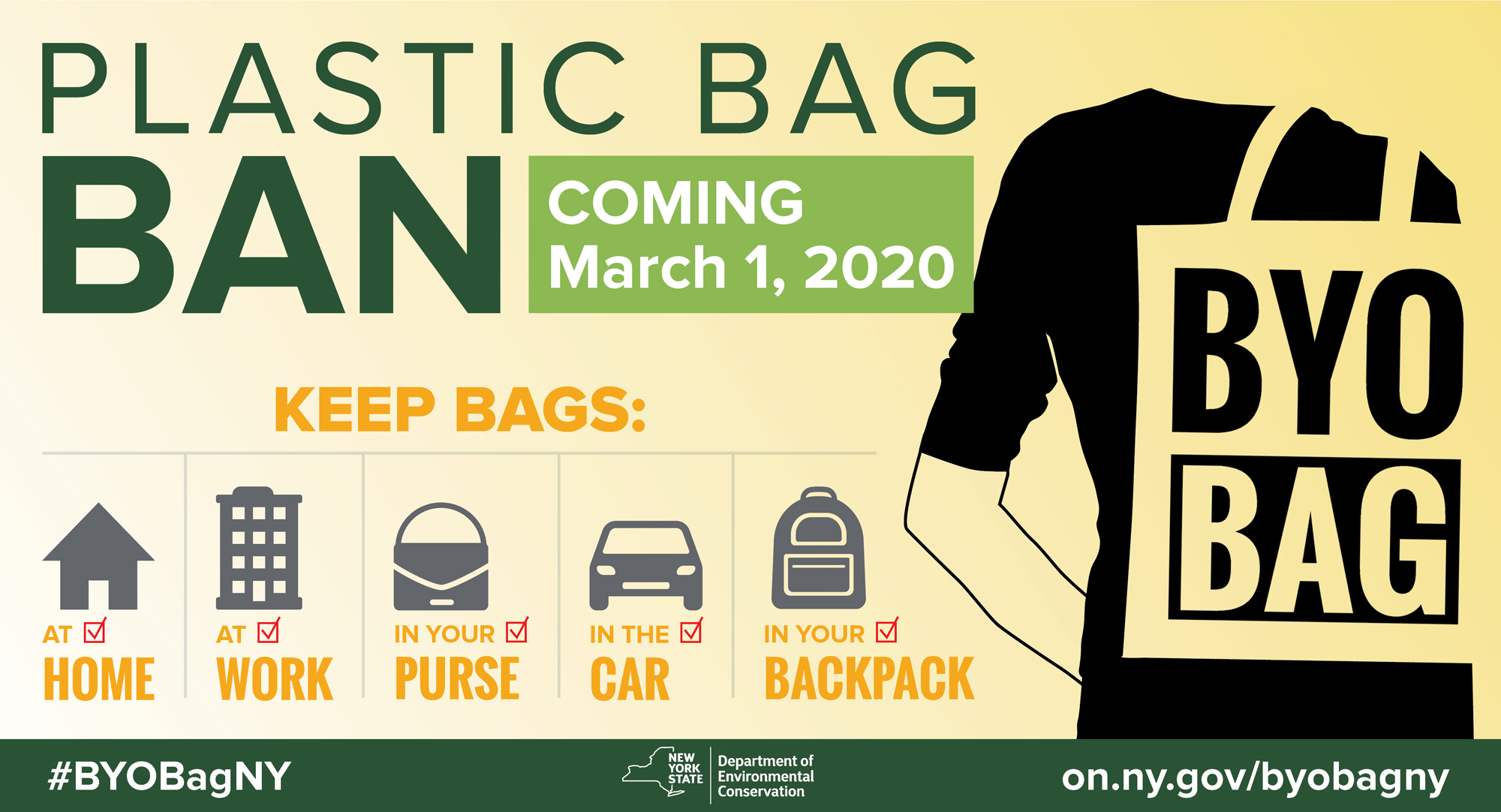 Article 27 of the Environmental Conservation Law (ECL) has been amended to create a new Title 28 for the New York State Bag Waste Reduction Act. The law takes effect March 1, 2020 and prohibits the distribution of plastic carryout bags by retailers in New York state. This is a what is covered:
New York State will prohibit the distribution of single-use plastic bags, with limited exceptions.
In New York City, all businesses covered by the ban must charge a five-cent ($0.05) fee on paper bags.
This fee will not apply to any customers using SNAP or WIC.
Civil penalties will be imposed under New York State law for violations.
For more information on the law, please visit the New York State Department of Environmental Conservation.
The New York State Department of Sanitation is distributing free reusable bags to residents at events across the city.