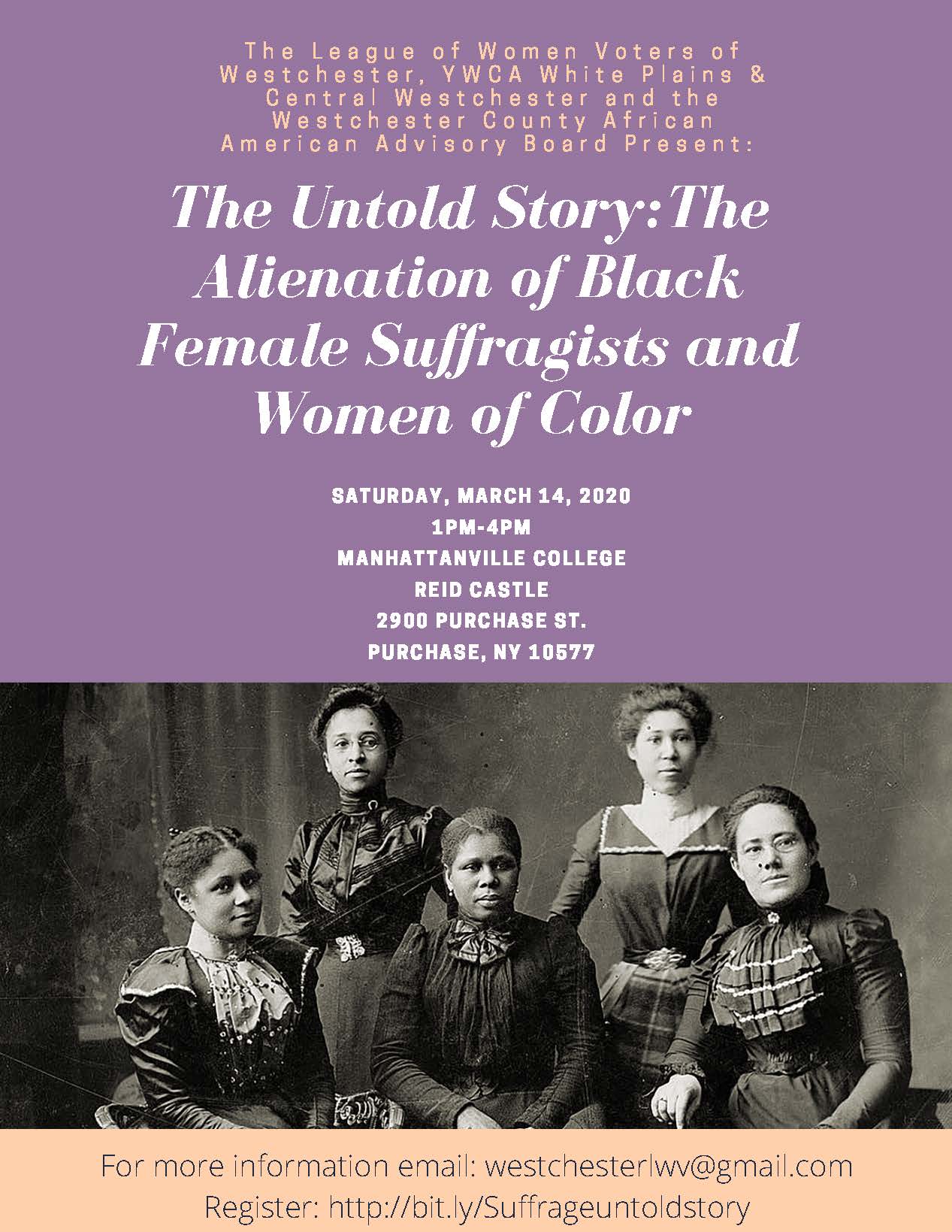 Location
Manhattanville College
2900 Purchase Street
Reid Hall
Purchase
New York
10577
New York US
Saturday, March 14, 2020 - 1:00pm
THIS EVENT HAS BEEN POSTPONED
The 100th anniversary of the 19th Amendment is cause for celebration, but also reflection. Join us for an important afternoon  - "The Untold Story: The Alienation of Black Female Suffragettes and Women of Color." 
The purpose of this event is to commemorate the 100th anniversary of the ratification of the 19th Amendment. We are pleased to announce that Dr. Carol Faulkner, from Syracuse University, has agreed to be the keynote speaker. She will present the history of the women's suffrage movement: who was included, who was intentionally excluded, and how those inclusions and exclusions shaped the policies of the women's suffrage movement. In addition, we hope to educate the public by expanding an understanding and appreciation for the contributions African-American women and of women of color have made to women's history and culture both locally and nationwide.
Following her historical analysis, we will commence facilitated roundtable conversation. During these conversations, we hope to move the conversation from the historical analysis to the present day. We want to provide time for people to process their reactions to the historical analysis, engage participants in dialogues about who has been intentionally discouraged from participating and to explore what barriers exist to full participation by as voters.
This event is co-sponsored by The League of Women Voters of Westchester, The YWCA of White Plains & Central Westchester and The Westchester County African American Advisory Board. It is free to the public but please register in advance.