Marietta-Cobb County
Make Democracy Work!
The League of Women Voters is a nonpartisan political organization encouraging informed and active participation in government. It influences public policy through education and advocacy.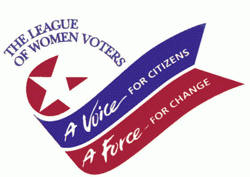 Looking to get more involved with the Marietta-Cobb communities? Want to learn about government and current events? Interested in voter registration and protection? Consider becoming a member of the League of Women Voters of Marietta-Cobb. We are looking for dedicated individuals to join our cause! 
 JOIN US-WE NEED YOUR HELP!
Volunteers are needed to assist with our Voter Services team for the upcoming Cobb County Elections this Fall.  This year we have numerous opportunities to benefit the community.  There will be 34 Cobb positions, 10 State positions and 3 Federal positions up for votes. Numerous elections will be contested and some will not.  If you are interested in participating, please send an email to mariettacobb [at] lwvga.org or lwvmcpublicity [at] gmail.com.