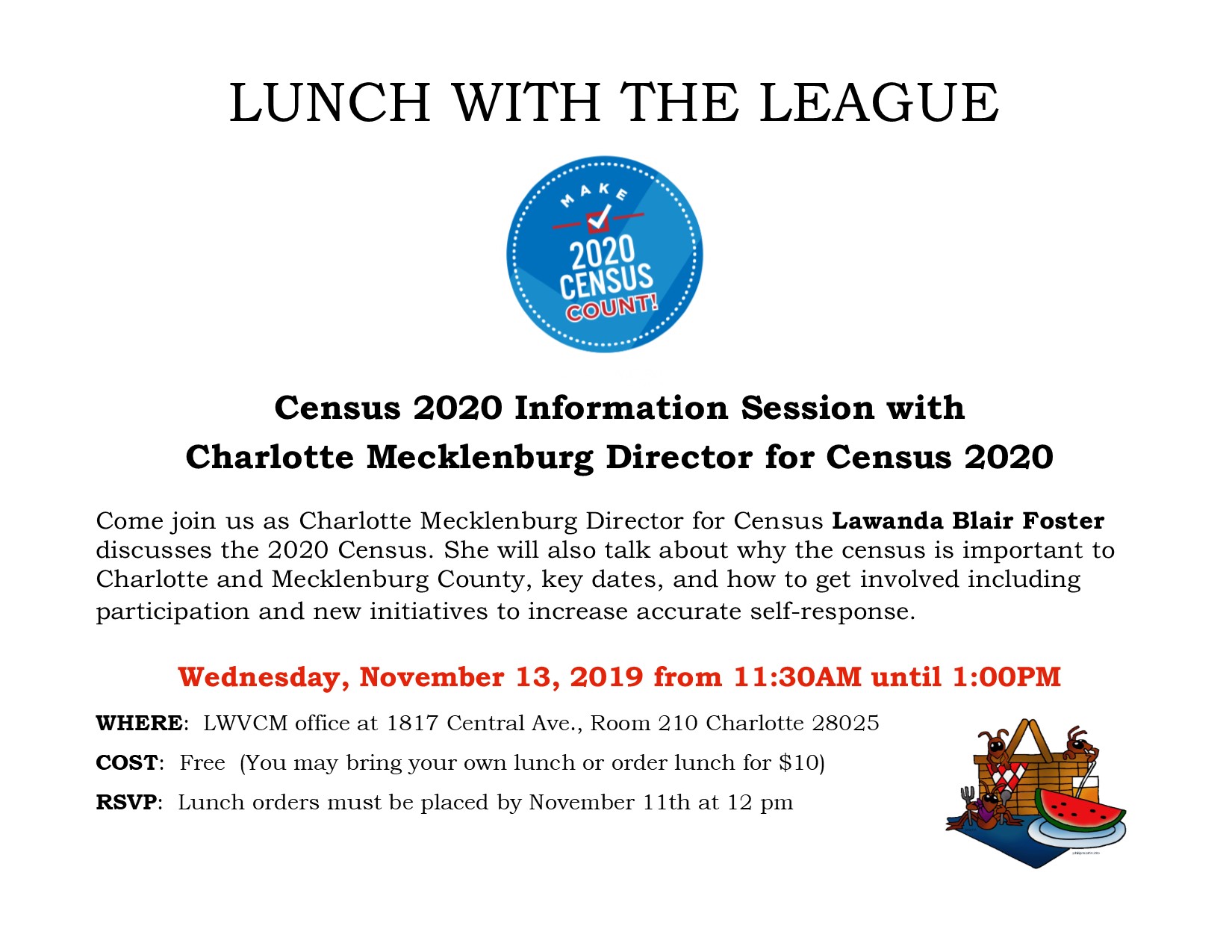 Location
LWVCM Office
1817 Central Avenue
Room 210
Charlotte
North Carolina
28025
North Carolina US
Wednesday, November 13, 2019 - 11:30pm
Lunch with the League welcomes Lawanda Blair Foster as she discuses the 2020 Census. 
Come join us as Charlotte Mecklenburg Director for Census Lawanda Blair Foster discusses the 2020 Census. She will also talk about why the census is important to Charlotte and Mecklenburg County, key dats, and how to get involved including participation and new initiaitives to increase accurate self-response. 

The program is free. You may bring your own lunch or order lunch for $10.
All lunch orders must be placed by November 11th at 12pm.