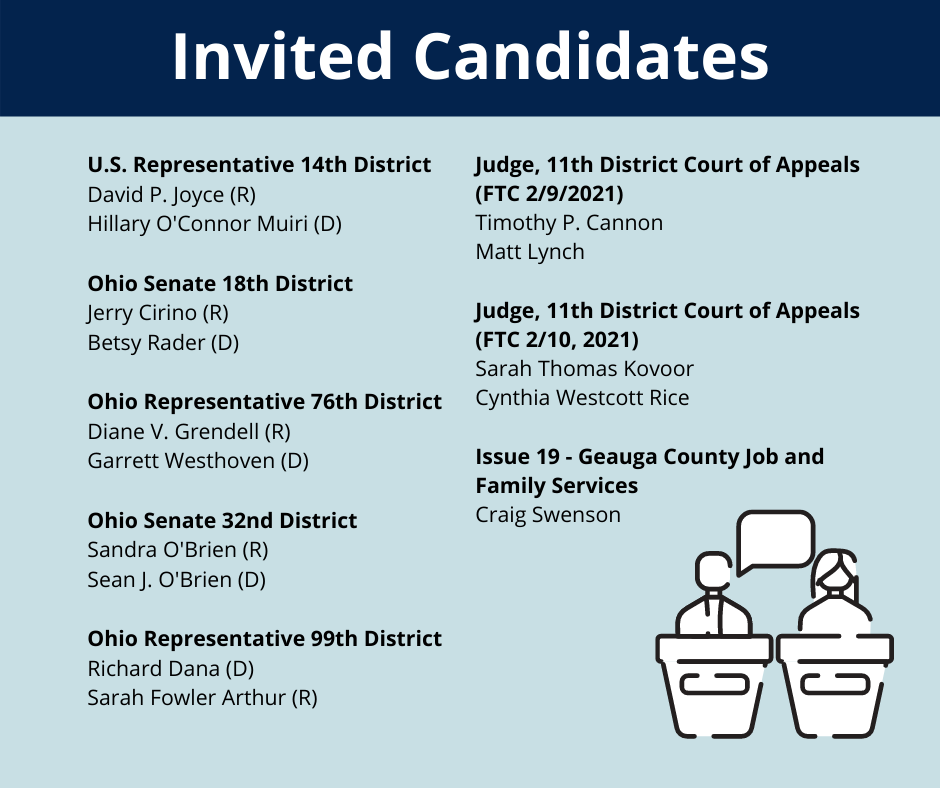 Thursday, October 1, 2020 - 7:00pm
Please submit questions here
Deadline for submitting questions is Oct 1 at noon.  We encourage everyone to carefully consider the requirements detailed on the submission form.  A team of LWVG members will screen the questions to avoid duplicate, irrelevant or inappropriate questions and to ensure there are a variety of questions that are of interest to the public.
For each race the candidates will make 3 minute presentations and then will take turns answering the questions presented by our moderator.  
Each race will be recorded using Zoom and then will be shared via LWVG website link to our YouTube channel.  G-TV will also rebroadcast the event on Spectrum channel 1020.




Issues referenced by this event: