Founded 1947
In 1947, a provisional League was started in the Village of Bay, with Mrs. James J. Austin as president. The state charter followed in 1948. Mrs. Ervin Luecke was elected president and led the group on its first study, a city charter form of government for the village. Voters approved the charter on April 12, 1949, and the Village of Bay became the City of Bay Village.
According to the late George Serb, long-time League member and community historian, the first League candidates night was held in the Bay Community House in October 1948. Because of a heavy snowfall, the audience was sparse, and few candidates showed up. One who did come was Anthony Celebrezze, later Ohio State Senator, Mayor of Cleveland, Secretary of Health, Education and Welfare, and Judge in the US Sixth Circuit Court of Appeals.
Over the years, the Bay LWV has faithfully observed local government bodies, studied a variety of public policy issues, and provided voter information on candidates and issues critical to the community. Although the names and faces have changed — along with its name — the Bay Village Chapter of the League of Women Voters Greater Cleveland is committed to continuing the tradition of education and advocacy begun in 1947.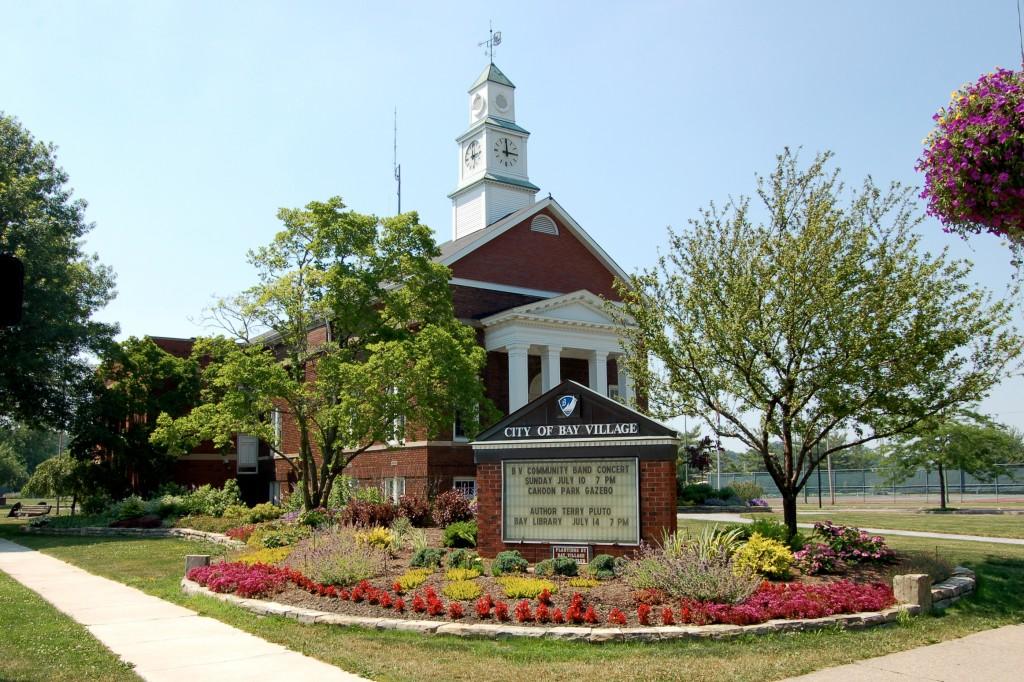 As an example of its civic cimmitment, in memory of long-time Chapter Chair Joan Hirsh, the Bay Chapter donated $10,000 for microphones in City Hall. This project began in a conversation with LWV member and then-Council President Paul Koomar about how Council could be more visible, open, and transparent to citizens. Under Mr. Koomar's leadership, Council also initiated posting meeting packets on the city's website, so citizens can review many of the materials behind agenda items. Microphones were the capstone. They help people in the room hear better, and also by making high-quality recordings possible, they allow people who cannot attend the meetings to hear what was said. Finally, they enable efficient and complete production of minutes for all meetings. Then-Council President Koomar, along with LWV member and then-Councilman Paul Vincent, chairng the Services, Utilities and Equipment committee; LWV member and Council Clerk Joan Kemper; Bay LWV's then-chair Claire Kranz Banasiak; and Bay LWV's then-treasurer Alex Dade are commended for their hard work. It was not a simple project, but for years to come, it will improve access to – and we hope involvement in – city government.
For a July 7, 2015 Westlake/Bay Village Observer article on this project, click here.
The Bay Village Chapter of LWVGC also presents the George Serb and Maxine M. McQuate Good Citizen Scholarship to two high school seniors in Bay Village.