Looking for voter information? Click here.
League of Women Voters Shaker Heights Chapter
The Shaker Heights Chapter of the League of Women Voters Greater Cleveland is a nonpartisan, nonprofit organization of over 165 women and men members, a chapter of the LWV of Greater Cleveland. The Shaker Chapter seeks to educate about what's happening in our city, county and beyond; research and report on key issues; and urge citizens to vote and make their voices heard. We welcome new members to be part of voter registration, forums, and other activities in education and advocacy. 
Forums  
Throughout the year, we sponsor and partner with other organizations to provide nonpartisan forums on topics from State of the City to domestic violence. All are free and open to the public.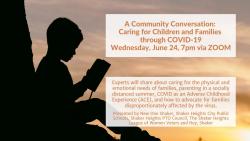 Watch the forum video: A Community Conversation: Caring for Children and Families through COVID-19 from June 24. Experts will share about caring for the physical and emotional needs of families, parenting in a socially-distanced summer, COVID as an Adverse Childhood Experience (ACE), and how to advocate for families disproportionately affected by the virus. Read the 
Resource List provided by our panelists. 
Observer Reports
League members attend many City meetings and file Observer Reports on Shaker Heights City Council - Full Council, City Planning Commission/Board of Zoning Appeals, Finance Committee, Neighborhood Revitalizaton and Development Committee, Recreation Committee, Safety and Public Works Committee, Joint Facilities Task Force, and the Shaker Heights Board of Education and Shaker Library Board of Trustees.
Latest news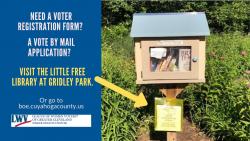 Shaker Chapter transforms Little Free Libraries and Pantries into Voter Info and Census Completion Stations.  COVID-19 has made in-person events difficult, so the Chapter created DIY Info stations at 19 of Shaker Heights' Little Free Pantries and Libraries.  Each included Voter Registration forms and Vote by Mail applications, as well as instructions on completing them correctly. A few weeks later, Census completion info was added. Promoted in social media, the project is estimated to have helped 400-500 residents.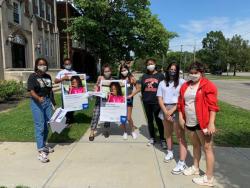 Shaker Chapter student members aid in Census completion event.  When a nonpartisan volunteer group was planning a 2- weekend Census event near Shaker Square, a squad of our student members and friends helped get out the word by posting flyers and posters in apartments and other locations in the area.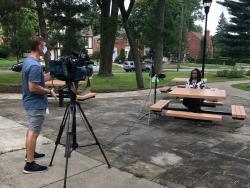 Shaker League members interviewed about Vote By Mail.  Shaker League Communications Co-chairs Monica Gurbach and Lynn Lilly talked with WEWS TV-5 about understanding Vote by Mail and concerns about the challenges faced by the US Postal Service in handling them. Watch the full news piece.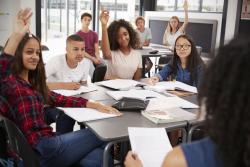 Shaker Chapter offers free student memberships. We value young voices! We are offering free student memberships. Our chapter is very active and includes both women and men, young and old, and...read more.
Read the latest issue of our newsletter, The Voter.
Sign up to receive it monthly by emailing 
shakerheights

[at]

lwvgreatercleveland.org

(

)
.
Questions? Email our Chapter Chairs
, Laura Creed, at 
shakerheights

[at]

lwvgreatercleveland.org
.
  Or download a mail-in
membership form
.