Make Ohio use a bipartisan, public process for drawing congressional districts!
UPDATES
Where the League Stands
"Issue 1 means an end to our current hyper-partisan process for drawing congressional districts where politicians rig elections to keep themselves in power. We can now move toward creating fair districts where citizens' voices are heard," said LWVO Co-President Mary Kirtz Van Nortwick. "Ohioans have an opportunity this May to make sure their votes for Congress count, and the League of Women Voters of Ohio is encouraging them to take that opportunity."   more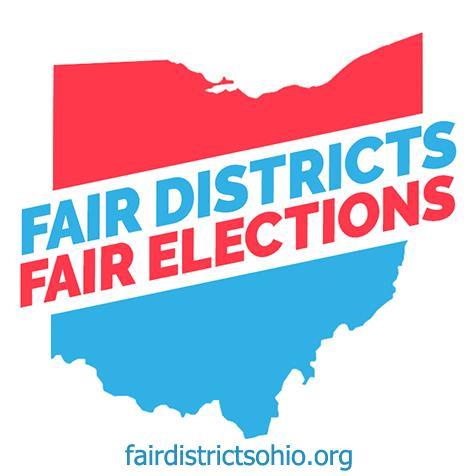 LWV Ohio is a founding member of the Fair Districts = Fair Elections Coalition, along with Common Cause Ohio and other organzations, working toward putting Congressional redistricting reform on the ballot.  We have additional resources on the Fair Districts website as well. 

Issue 1

Ohio's congressional districts are manipulated to unfairly favor parties or candidates, taking away citizens' voices in their government and insulating politicians from criticism. It's called gerrymandering, and it even makes it possible for a party that gets fewer votes to win more seats.

Ohio has some of the most gerrymandered districts in the country. This means less accountability to you, the voter:
Not one of Ohio's 16 congressional districts has changed parties since 2012

Politicians guaranteed re-election who don't have to work to earn your vote

More polarization and gridlock as politicians cater to the extremes of their party

Districts that cut through communities like the "snake along the lake," a narrow strip along Lake Erie from Cleveland to Toledo
The proposed amendment that passed the Ohio Senate creates a bipartisan process that strongly encourages both major parties to cooperate and agree on a congressional map that better represents the views of Ohioans. Issue 1 includes greater transparency and strong rules that focus on keeping communities together and prohibitions on gerrymandering if the two political parties come to an impasse.