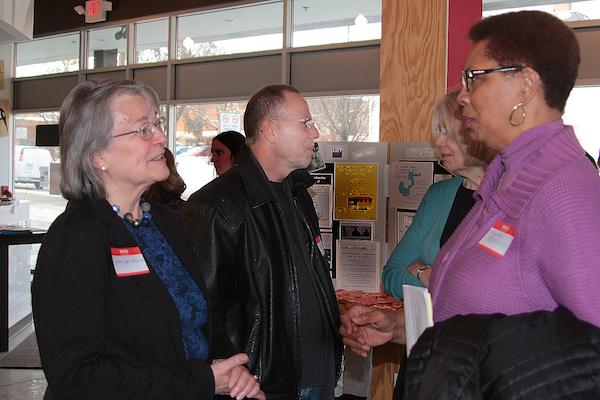 We want you to join the League of Women Voters. Everyone is welcome! 
Why

Join?

 

Member

Benefits

LWVO is where hands-on work to safeguard democracy leads to civic improvement.
The League is nonpartisan; we do not support or oppose candidates.
The LWVO is committed to diversity and inclusion. There are no barriers to participation in any activity of the LWVO on the basis of gender, gender expression, gender identity, race, ethnicity, political or religious beliefs, age, sexual orientation, national origin, citizenship, disability, or socio-economic status. That's right: Men are members too!

It's a bargain! A membership with LWVO gives you a membership with the national League of Women Voters of the United States (LWVUS). You will receive newsletters from LWVO and LWVUS, and information from a local League, if one is in your area.

You will have the opportunity to participate in local, state, and national League work
Your opinion is valued and your voice is heard. LWV believes that grassroots initiatives and consensus building are the strengths or our organization.
You'll receive exclusive civic information you can trust.
You'll have the opportunity to use your skills and gain new ones.
You'll know that your membership dues add to our grassroots strength.
Join Now
Do you want to start a local League in your community?  Click here for your first steps.