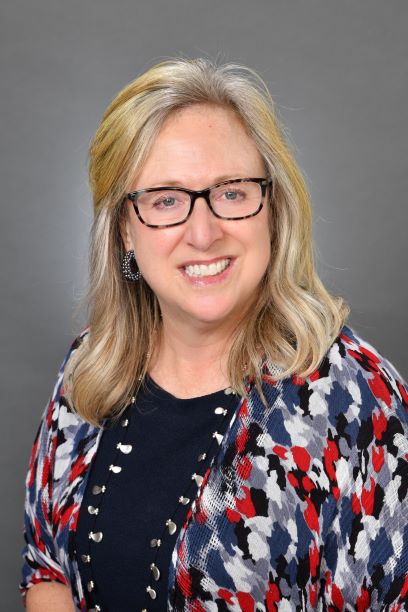 Location
FreeConferenceCall.com
https://join.freeconferencecall.com/lwvnormanok
US
Tuesday, November 17, 2020 -

7:00pm

to

8:30pm
Barbara O'Brien, M.S., R.N. began her career as an RN in a tertiary hospital Labor & Delivery unit 34 years ago andhas 18 years' experience as the Director of the Office of Perinatal Quality Improvement within the OU Health Sciences Center College of Medicine. This office leads the work of the Oklahoma Perinatal Quality Improvement Collaborative providing collaborative education to perinatal care clinicians and leading quality improvement activities within Oklahoma birthing hospitals advancing the vision of a culture of safety, equity and excellence in perinatal care throughout Oklahoma. Oklahoma was the first state to join the Alliance for Innovation on Maternal Health (AIM) in 2015. We have achieved a decrease in severe maternal morbidity of ~ 20% with the implementation of the Hypertension and Hemorrhage maternal safety bundles. O'Brien is an active member of the Association of Women's Health, Obstetric and Neonatal Nurses (AWHONN) and serves as the national AWHONN representative for the Council on Patient Safety in Women's Health Care, the group that develops the maternal safety bundles. She is an AWHONN FHMP Instructor Trainer and has authored previous editions of the Intermediate, Advanced and Instructor fetal monitoring courses and is a frequent presenter of these courses.  Barbara is a member of the Executive Committee of the National Network of Perinatal Quality Collaboratives. She also serves on the Oklahoma Maternal Mortality Review Committee and the Fetal-Infant Mortality Review of Central Oklahoma's Advisory Council. She received her BSN from the University of Texas at Houston School of Nursing and her MS from The University of Oklahoma College of Nursing.
LOGIN INFORMATION
Dial-in number (US): (602) 580-9548
Access code: 3709925#
International dial-in numbers: https://fccdl.in/i/lwvnormanok
Online meeting ID: lwvnormanok
Join the online meeting: https://join.freeconferencecall.com/lwvnormanok
For additional assistance connecting to the meeting text 'Call Me' to the Dial-In number above and you will be called into the conference. Message and data rates may apply.