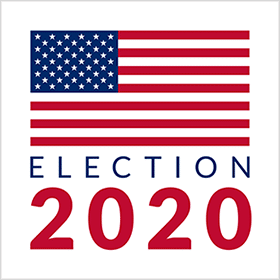 Time Range For Action Alert:
November 18, 2020

to

January 5, 2021
Volunteers Needed to Assist GOTV for Georgia
Senate Runoff Elections January 5, 2021
We have identified 4 ways to volunteer to Get Out The Vote (GOTV) for the 2 Senate Runoff elections in Georgia, to be held January 5, 2021:
We have been in touch with the LWV Coastal Georgia and Savannah is one location you may choose but, there are other locations in Georgia you may select. 

Go to their site to sign up and get an account by clicking the Green signup button

You will get an email confirming you signed up.  Open the email.

Follow the instructions in the email to complete your sign-up.

Contact Ilene Schwartz of our League if you have questions, or need help completing the sign-up process.  

Imschwartz58

[at]

gmail.com

, or (703)795-0039 
If you are interested in registering new voters, go to https://newgeorgiaproject.org/volunteer/ to sign up.  They will email you with registration events that you may elect to participate in.
2. LWVUS is partnering with the Leadership Conference on Civil and Human Rights next week for a GOTV Text-a-Thon for Georgia Voters.  There will be training on the technology tool (Hustle) and scripts on November 18, and additionally on November 19th, starting at 4:30. 
3. LWVSC has partnered with 
Reclaim the Vote 
targeting African-America voters in Georgia to do postcards, phone banking and texting.
A leader is needed for a work group in a limited geographic area.  They sign up with Reclaim the Vote and receive a template for the postcard, suggested message and mailing address.  A leader in the neighborhood can sign up as a group leader – it does not have to be a League member.

Information for Reclaim the Vote links:
4. Another organization is Vote Forward.  Vote Forward is a nonprofit organization whose mission is to empower grassroots volunteers to help register voters from under-represented populations to encourage them to vote.  You may register for an account to send letters to voters in Georgia on https://votefwd.org and follow the directions to register.
Issues referenced by this action alert: