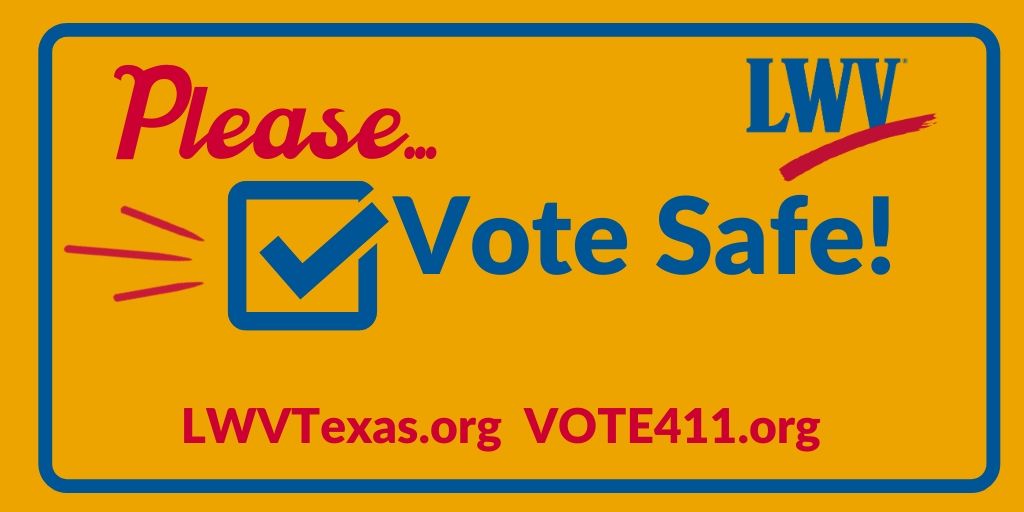 Time Range For Action Alert:
March 25, 2020

to

April 6, 2020
Take Action NOW!
Texas must ensure that free and fair elections remain accessible and unimpeded. This historic moment calls for quick actions by state leadership.
Copy and send both messages below via email to our Governor and your personal state senator and state representative. Please do it today!
MESSAGES TO CONVEY
In this time of sheltering in place and limiting social interaction, I want Texas to offer its citizens fair and open access to our elections. That requires two actions only you can take.
Vote by Mail
I want to be able to vote from home! Do not put my life at risk. Allow me and all other Texans to vote by mail during the 2020 elections. 
Online Voter Registration
Because of the coronavirus situation, there are barriers that prevent Texans from registering to vote and updating their addresses in person. There is no way to safely do that in person. Many Texans do not have the ability to print voter registration applications. Please act NOW to allow all Texans with a Texas driver license to use the safe & secure online voter registration that can quickly be activated.
Things are moving very quickly! Thank you for letting your leaders know this issue is extremely important to their constituents. We are ARE concerned. Take action now.