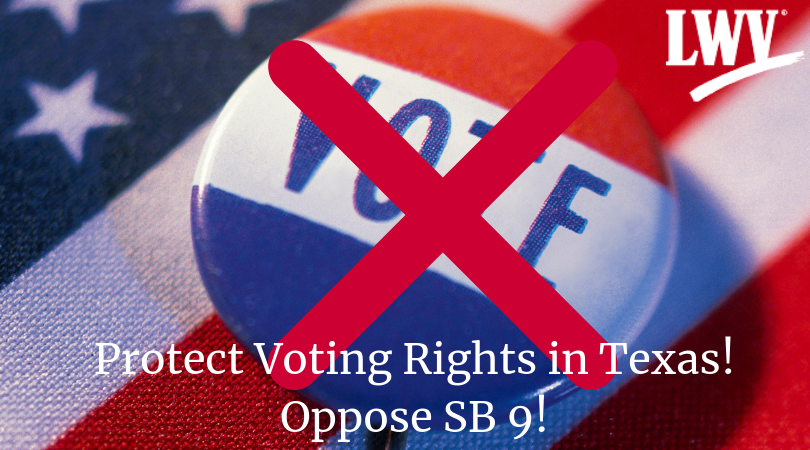 Time Range For Action Alert:
March 15, 2019

to

March 25, 2019
Request your State Senator OPPOSE SB 9, the Lt. Governor's priority elections bill that will make it more difficult to vote and continue fear mongering about election safety. If your Senator is on the State Affairs Committee, request they not approve SB 9 in Committee. If they are not, request they not approve SB 9 when it comes to the full Senate.
The bill would impose substantial unnecessary new barriers on those needing assistance to exercise their right to vote, particularly elderly & disabled voters.
It would loosen safeguards protecting voters' private information apparently in order to make voter purges more common, such as the illegitimate one recently attempted by Secretary of State Whitley
It would bolster an ongoing campaign of selective criminal prosecutions aimed at deterring people from voting, particularly those from marginalized communities.
Issues referenced by this action alert:
Voting rights are under attack.