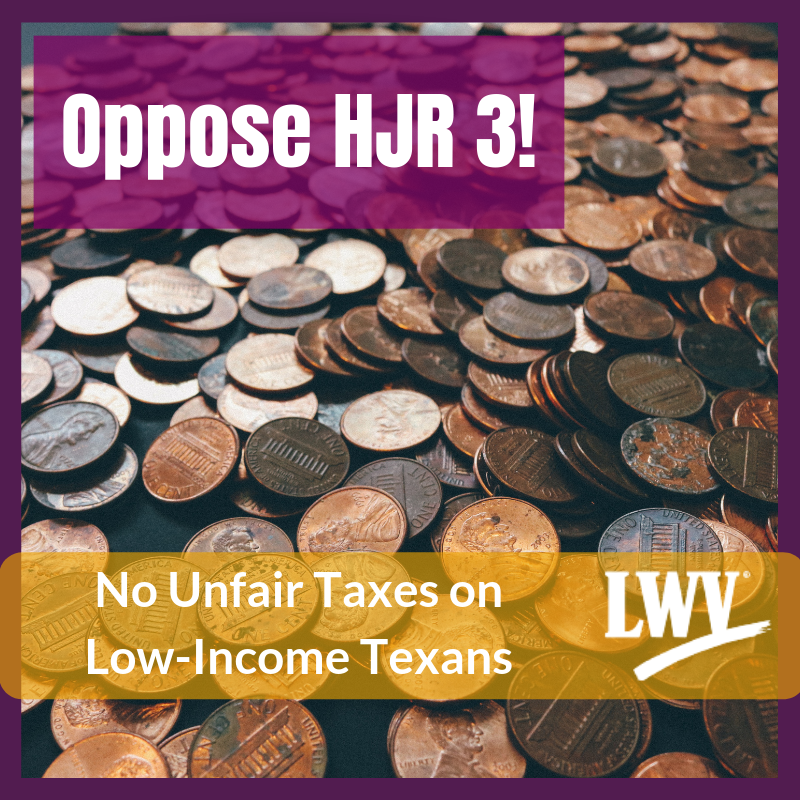 Time Range For Action Alert:
April 10, 2019

to

May 27, 2019
Oppose HJR 3 – A proposed constitutional amendment to increase the state sales tax rate from 6.25% to 7.25%. This would provide funding for the public school system and reduce school district ad valorem tax rates.
This is the wrong approach to school funding; it merely swaps one tax for another and hits low-income
Texans the hardest.
All state and local taxes: The wealthiest Texans pay 4.3% of their income in state and local taxes, compared to 16.7% for Texans with the lowest incomes.
State sales taxes: Lower-income Texas families pay 7.3% of their income directly or indirectly in state sales taxes, while the wealthiest pay only 1.6%.
Taxes would increase for 80% of Texas households.
The current sales tax rate is 13th highest in the country; adding another 1% would push Texas to the highest rate (tied with California).
A better way to find funds for schools would be to eliminate wasteful tax exemptions or to begin to
tax now-exempt business and professional services.