Updates from Laura Blackburn (laura2blackburn [at] gmail.com) (Houston Area) Air and Climate Change Issue Chair
Coalitions and Resources
Coalitions
Air Alliance Houston  Air Alliance Houston is your partner and resource as you seek the best quality of life for yourself and your family. We are a source for the best Houston air quality knowledge, we provide tools for a healthier life, and we advocate for communities' improved health and air quality.
Alliance for a Clean Texas  Alliance for a Clean Texas (ACT) is a Texas coalition, where environmental, public interest, consumer-rights and faith groups have joined forces to work for clean, healthy communities.
Environmental Defense Fund  Environmental Defense Fund's mission is to preserve the natural systems on which all life depends. Guided by science and economics, we find practical and lasting solutions to the most serious environmental problems.
Environment Texas  Environment Texas is a citizen-based environmental advocacy project of Environment America. We believe there's something special about Texas -- something worth protecting and preserving for future generations.
Sierra Club Texas  Welcome to the Sierra Club's Lone Star Chapter! We are the oldest grassroots environmental organization in Texas. We believe our open spaces, clean water, and natural resources should be protected so that current and future generations may enjoy them.
Resources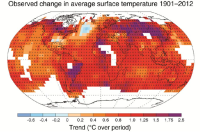 Texas Commission on Environmental Quality  TCEQ strives to protect our state's public health and natural resources consistent with sustainable economic development. Our goal is clean air, clean water, and the safe management of waste.
An excellent power point on State of Our Climate, produced by Prof. Daniel Cohan, Rice University (2016)
Testimony
2017 Testimony
Acronyms: What Does That Mean?
EPA = Environmental Protection Agency
TCEQ = Texas Commission on Environmental Quality