Inspiring March For Our Lives President's
Message from Elaine M. Wiant: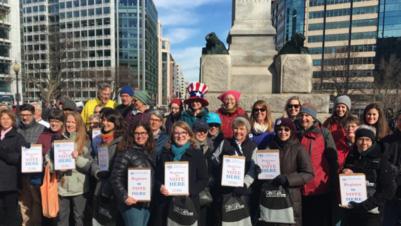 Last week's March for Our Lives was inspiring! This is another "moment" like the women's marches last year and an opportunity for the League to engage these young people. The students who organized the marches all around the country are truly our future. And the League played its part by being there to register many new voters and encourage civic participation.
The Marches for Our Lives were held all over Texas – from Amarillo to Waco, at least 20 cities around the state held marches and rallies to focus on gun violence. These young people demonstrated that even those who are too young to vote can make a difference by getting involved. That's the spirit of the League – let's embrace them and work with them to Make Democracy Work®. I know that you are inspired, too! So bring your inspiration to Convention in Kerrville – we will be coming together in a spirit of civil discourse to make big decisions about our organization. It is an exciting time in the world and in the League. I look forward to seeing you in Kerrville!

 April 27-29 in Kerrville, Texas
Early discount extended!
Conference registration: $125.
Late registration after April 3, 2018: $150.
LWV-Hill Country is extending a personal invitation to the Leaguers of Texas to come to Kerrville for the 2018 Biennial State Convention. Come and enjoy the natural scenic beauty of the hill country. Our convention site is right by the sparkling, spring-fed Guadalupe River with a nature trail only a few blocks away. Of course, we want you to take in the convention sessions which will inspire and ignite you to keep up the exciting work of Empowering Voters and Defending Democracy.
On Friday evening we have a fun dinner/outing planned. Only a few miles from the convention site sits the Hill Country Arts Foundation, home of Stonehenge II. Upon arrival you will have an opportunity to view the Texas Watercolor Society Annual National Exhibit in the Gallery. You are in Texas, so dinner will be barbecue with all of the fixings including a cobbler dessert. There is also a gift shop on the grounds and there will be a cash bar.
Kerrville is a small town, so it is easy to get around. Pack your bags for this exciting event and venue. If you have questions, don't hesitate to email Janice Zitelman, president, at presidentlwvhc [at] gmail.com or text/call her mobile, 830-285-1535. So much to learn, so much to share, and so much to do, you don't want to miss it!
Make your reservations today! Convention rate
extended until Wednesday, April 4.
1-800-292-5690 or 1-830-895-5000.
Convention room prices at the Inn of the Hills vary based on type of room and number of guests in the room. To confirm your discount, please tell the reservations desk you are with the League of Women Voters Convention. You may use this link to reserve rooms in the LWV block.
4/27/18 "Educating, Agitating & Organizing" Workshops
Workshops on all key areas of League action will provide opportunities for great discussions! (Click here for workshop schedule)
The Texas Civil Rights Project workshop, Complying with Texas Volunteer Deputy Registrar Laws, is open to convention registrants on Friday 4/27 from 12:20-1:45 PM. All Leagues should send one Voter Services representative to this workshop.
If planning to attend, please note you should get your lunch and bring it in to the workshop or eat lunch prior to the workshop. This workshop conflicts with the Presidents, Treasurers and League Website workshops which all start at Noon and end at 1:45 PM.
Convention Silent Auction
Lots of great items have already been donated for the auction! We have books, art work, jewelry and more. Come prepared to bid and rebid on items of your choice!
For those of you donating, the donation form can be found here. If you have questions, please email Connie Born at conniekborn [at] aol.com 
LWVTX Convention Resolutions
All members and delegates should be thinking about important resolutions for the convention. See the Resolution Procedures and Resolution Submission Forms on the LWV convention webpage.
4/28/18 Convention Luncheon: Demystifying Elections For Infrequent Voters
Ashley Lopez is a Senior Reporter with KUT, Ms. Lopez reports on politics and healthcare. She is a recipient of the National Edward R. Murrow Award.
4/28/18 Defending Democracy Benefit Dinner
The League of Women Voters of Texas is honored to recognize Randall Buck Wood with the LWVTX Defending Democracy Award.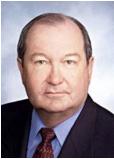 A story teller and raconteur, Buck is a nationally recognized expert on school finance, ethics, and election law. Buck served as Director of the Elections Division of the Office of the Secretary of State of Texas. While serving as Executive Director of Common Cause, Mr. Wood drafted and helped pass much of the legislation dealing with open meetings, open records and numerous election laws that govern the operation of public entities today. As a founding partner of Ray & Wood, he now serves as the General Counsel to the Equity Center, an association of over 500 below-average-wealth school districts working to improve public school funding in Texas.

League to which this content belongs:
Texas