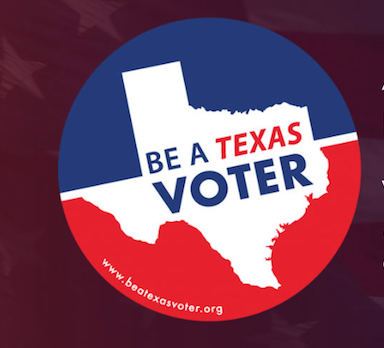 Date of Release or Mention:
Saturday, May 5, 2018
The League of Women Voters of Texas and the Dallas County Community College District have introduced an educational series designed to help young people better understand their role as citizens in our state through voting. The series is called "Be A Texas Voter" and resides on-line at www.beatexasvoter.org.
League of Women Voters of Texas President-Elect Grace Chimene said, "It's well known that voter turnout in Texas compared to other states is always at or near the bottom. Since voter turnout is a measure of overall civic health, it is vitally important that we all do what we can to improve Texans' understanding of the process and our rights and responsibilities, so that citizens feel encouraged and prepared to participate. We think this quality series will be a big help to teachers in this effort."
Each of the six modules in the series is introduced by a short video that features young people raising provocative and relevant questions which can then be explored in depth through an accompanying lesson plan. The lessons include activities, discussion topics and reading. The series is designed for use in high schools and colleges but the videos, in particular, can be used in any setting where the goal is to motivate and inform young people about elections and voting.
 The series was compiled with input from the League of Women Voters, educators and professional film producers. It is compliant with Texas standards for high schools (TEKS) and colleges. It is free to users. The six modules are titled:
Why Should I Vote?
Does My Vote Matter?
How Do I Register to Vote?
What Am I Voting For?
Where Do I Find Information?
When and Where Do I Vote?
For more information, explore www.beatexasvoter.org
League to which this content belongs:
Texas