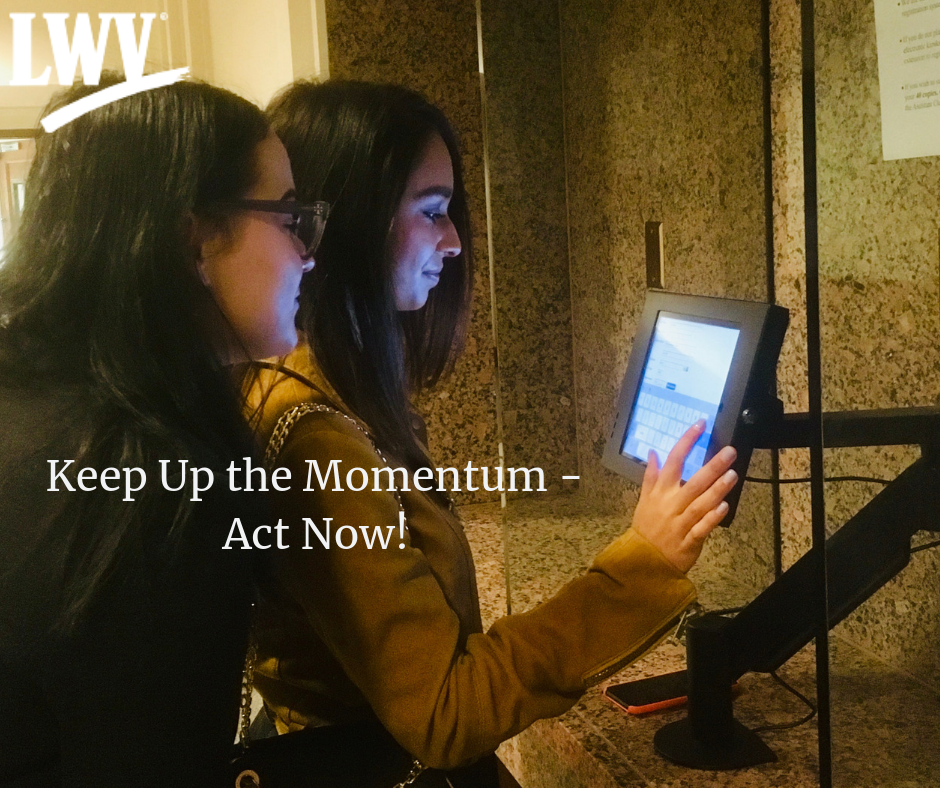 I am so proud of the response to our calls for action in our Action Alerts! You all have sent just over 2400 emails your legislators to let them know what issues are important to their constituents! There are three new calls to action this week.
Voting Rights: Students on college campuses need to be able to vote! They are interested and informed, but the lack of accessible polling places on or near campuses is a major problem. Our partner organization, 

Young Invincibles, has issued an 

Action Alert for HB 375

, which would put a polling place on a campus which has at least 10,000 students

. Click here to take action!
 Climate Change: There is movement on the Climate Change front in the Legislature! Representative Anchia has filed two bills which propose the creation of commissions to study the impact of climate change in Texas. Click here to to urge your officials to support a Climate Change Commission!
 Medicaid Expansion: Texas has one of the worst rates in the nation for uninsured citizens, and it is one of only 14 states which have not expanded Medicaid to low-income families who make too much to qualify for Medicaid but too little to buy private insurance. Now Sen. Johnson and Reps. Israel and Bucy have filed Joint Resolutions which would allow Texans to vote on Medicaid expansion in next fall's Constitutional Amendment election. But first one of the bills must pass the House and Senate by a two-thirds vote - a high bar. For more information see this article from the Texas Tribune. Click here to view our Action Alert and here to find more on the Child Health blog!
by Janet Imhoff
SOCIAL MEDIA ACTIONS FOR THIS WEEK!
Grace
! Do your part in making democracy work by sharing important information with your friends on social media!
League to which this content belongs:
Texas