Thank you for an amazing year! 
In 2019, we not only celebrated 100 Years Strong, we proved it! You efforts powered the League to:
Send over 54,000 emails to state legislators!
Sue the Secretary of State and win to stop voter suppression in Texas!
Educate twice as many voters via Voters Guides and VOTE411.org as in the previous Constitutional Amendment Election! 
As you ponder the new year and make your New Year's Resolutions, think about the work that needs to be done to in Texas to empower voters and defend democracy in 2020.
What skills, energy or finances do you have to make a difference? Do you want to register voters? Work on Election Protection? Register youth with First Vote? Promote the Primary and General Elections on social media? Organize Candidate Forums? Make a commitment to donating a little more that you did last year? What will you do?
I'm so thankful for you and each and all of the 10,000 League members and supporters in Texas! You are the lifeblood of this amazing grassroots organization. You are truly dedicated democracy heroes!
I look forward to working with you in 2020 to continue to empower voters and defend democracy in Texas!
Happy New Year!
Grace Chimene President League of Women Voters of Texas
Only 20% of Texas Counties Following Website Security Best Practice!
The League of Women Voters of Texas conducted its fourth survey of Texas county websites in late October and early November 2019. The League is proud to celebrate counties large and small which meet the needs of the diverse voters in their county. The League report also brings to light significant deficits with many Texas county election websites.
Ensuring a safe and secure election should be a priority for county election officials. Of the 254 counties, 201 of them have a website labeled "not secure." Only 9 counties provide a site where voters will feel confident they are at the right website with a government-verified 
DotGov
 domain.
In addition to the website review, LWVTX is working with the staff at the Office of the Texas Secretary of State and the Texas Association of Counties to provide additional information and support to Texas counties to improve their websites. Local Leagues have reached out to congratulate their counties and to offer guidance on improving their websites. We encourage individuals to review their county's website and speak up as well. (Check out the League county website page for best practice guidance first!) League media outreach encourages solutions oriented journalism. Reporters from around the state have responded positively, bringing attention to this important voter education issue.
LWV Amarillo Ad Turns Out the Voters for Constitutional Amendment Election
!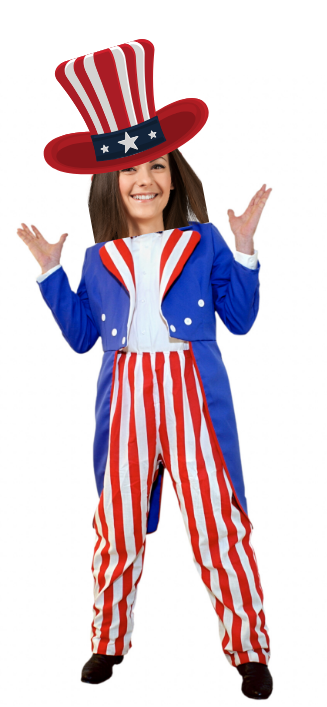 LWV Amarillo developed an eye-catching poster* and distributed it around town, well before the election. They also asked the local outdoor advertising company to run it on their electronic billboards and their newspaper to run it in the paper – for free. Both agreed to do so! 
The results were unprecedented. Here's what happened, in the words of the Potter and Randall County election administrators:
Melynn Huntley in Potter County: "The November 5, 2019 Election was different in turnout as compared to any election since we began voting in Vote Centers. Typically half of our voters will vote early. In the election, we had a 
250% increase in voting on Election Day 
as compared to Early Voting" And," was the first time we had ONLY Constitutional Amendments on our ballots.... We are typically way below State average, so this is great! Especially when it was a solo election."
Shannon Lackey in Randall County: "Now that we know that the ad in the paper works, would you please give us a heads up the next time that you come up with such a great plan? Hopefully it continues to remind voters to get out and cast a ballot!"
Shannon also told LWV Amarillo President, Sonya Letson that voters entered the polling place and said "We saw the ad in the paper. Who are we voting for?" They had to send additional voting machines and personnel to locations with long lines.
* While the results were awesome, we cannot show you the graphic due to copyright law. It was based on the Uncle Sam wants you poster. It featured diverse Uncle and Auntie Sams.
Countywide Polling Expands Across Texas
Cinde Weatherby, Voting Rights & Election Laws Issue Chair
The number of counties taking advantage of the Countywide Polling Program (CWPP) continued to grow in the November 2019 elections. The number of voters able to use this convenient voting system grew exponentially, with some of the most populated counties in the state: Bexar, Comal, Dallas, Hays and Tarrant employing it for the first time. A list of all counties now using the convenient system can be viewed on the 
Secretary of State website
.
Tarrant County's 
website infographics
 show the success of its first-time CWPP use. More than 90 percent of the election day sites experienced a significant increase in voter participation. Almost half of the locations saw the turnout at least double. Tarrant County also notes that zero provisional ballots were needed for people being in the wrong voting location. That saves time and heartache for both the election workers, voters and county staff.
Like voters, the League of Women Voters of Texas supports CWPP. We
testified
 on the widespread acceptance and benefits of CWPP before the Texas House Elections Committee special hearing called only to consider that voting program on 9/12/19 in Houston.
Find more Voting Rights & Election Laws information 
here
.
2020 Census & Redistricting

Here are some activities you can do in your community:
Join your local Complete Count Committee.
Identify trusted sources in the community and encourage them to become a spokesperson for the census. You can feature them in educational handouts, newsletters, and at local events. Examples of community leaders include teachers and school leaders, church officials, business leaders, and notable immigrants from the community.
Arrange for access to computers at schools and churches.
Encourage corporations to become official sponsors of your census activities. Have them sponsor a school contest to design artwork or poster promoting the 2020 census.

Launch a community education forum. An example presentation can be found in the 

Census toolbox.
As a lead in the Fair Maps Texas Coalition, LWVTX Census & Redistricting Issue Chair, Stephanie Swanson has been crisscrossing the state of Texas providing training to prepare advocates to testify on behalf of their communities at the public hearings held by the House Committee on Redistricting. Photo above was in El Paso, 11/23/19, hosted by LWV El Paso and other community groups. The trainings have wrapped up for 2019. More information on 2020 actions coming soon. Here are some resources to take action in your community:
by Texas Civil Rights Project
Tomorrow is Giving Tuesday!
Amber Briggle, LWVTX Board Member
As we look towards 2020, the League will undoubtedly be busier than ever! We'll be leading redistricting efforts and making sure that all eligible Texans are registered to vote and get to the polls on Election Day!
These are enormous tasks that are vital to the functioning of a healthy democracy. You can you help make this possible! Donate
here
 and forward this email to at least 3 of your friends!
Together we can create a
 democracy where every person has the desire, the right, the knowledge and the confidence to participate. Thank you for all you do to empower voters and defend democracy!
 
LWVTX Partners with the Texas Tribune:Teach Me How to Texas, a 5-Week Email Series
Learn everything you need to know about Texas elections in The Texas Tribune's free five-week crash course, Teach Me How to Texas. You'll learn interesting facts about Texas' past and culture, how different communities and regions in Texas vote, how candidates raise and spend money, how to spot a good poll from a bad one, and how to decode your November ballot. 
Sign up here.

Calendar
February 3, 2020

: Last day to register to vote for the Texas March 3rd Primary Election

March 3, 2020

: Texas Primary Election (Republicans & Democrats - Libertarians & Green Party choose their candidates at conventions) 

April 17 to 19, 2020: 

LWVTX Convention in Austin

June 

25-29, 

2020

: 

LWVUS Convention in Washington, DC

November 3, 2020:

 Election Day

League to which this content belongs:
Texas