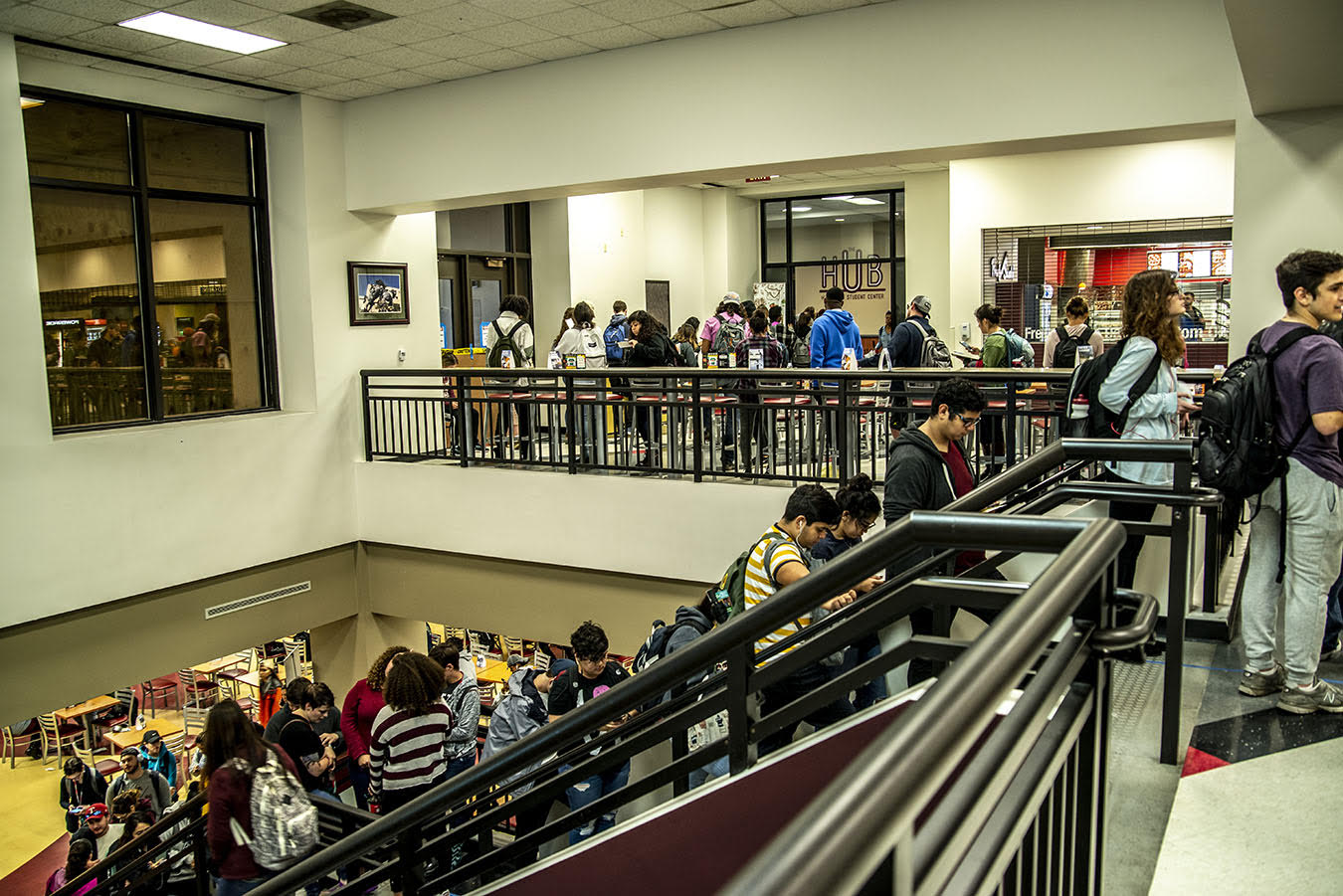 This Texas State University business took me by surprise.  We had finished our last debate the day before.  We had registered over 800 voters in about 50 events with more than 50 volunteers; we had Vote 411 posters and bookmarks in every dorm at Texas State and in every college on campus and more. I figured we could keep distributing Voter Guides and Vote 411 Bookmarks, post on Facebook, drive some people to the polls and put our feet up.
 Suddenly people were writing me emails, saying "students are not going to get to vote," "the lines are terrible," "do something," -- and I'm thinking what am I supposed to do.  I even thought "shhh," maybe it will just go away.  Then I remembered Grace Chimene, LWVTexas said to report long lines and voting problems – so I called her, just in case, to see if this even qualified.  I guess I was waiting for riots and bloodshed.
After I called Grace, I called a League friend at the university, who connected me with another person at the university – and she confirmed what was going on.  I got pictures and then, it was "you've got to be kidding" -- these are first-time voters and we worked so hard to register them.  They should be treated royally.  I wrote a letter to the County Commissioners, sent pictures, urged them to add more early voting days at Texas State -- and then I was done. 
Then Grace very casually connected me with a reporter from the Texas Tribune.  I connected her back to the university and then the Legal Director at the Texas Civil Rights Project (TCRP) called me – about one and a half hours total from my call.   Damned impressive, Grace! 
Add some more back and forth with TCRP, ongoing contacts with various members of the board – I had some concern they might think I had gone off the rails – and a little hand-holding by Grace.  And now it's a lawsuit.  Yikes!  So right down to the last minute the Commissioners held out – no more early voting days for Texas State.  It can't be done because …. because … and then, oh wait – we can do that.  
It was a nerve-racking, nail biting, exciting and finally exhilarating couple of days.  I can't say enough good things about Beth Stevens and her people at TCRP, about the Texas Tribune reporters and about our own Grace Chimene who said many times – That's Our Mission: Empowering Voters, Defending Democracy.
I am a new League president – so it was hard to gauge what authority I had, what my board was ready for, and on and on.  I am passionate and I really hate injustice, but my training as a psychologist and as a proper Southern girl is to listen, to observe, and keep my opinions to myself.   The upshot --
My board clearly likes tough causes and championing voters; a couple even admitted to being radicals at heart.  Who knew?  And I am an activist!  But I really like having the League on my side.  I like working with people who know what they are doing, who have clout, who have networks and allies.  I hope you have some feel for how impressive our League is – impressive and fun!  Thanks!
League to which this content belongs:
Texas