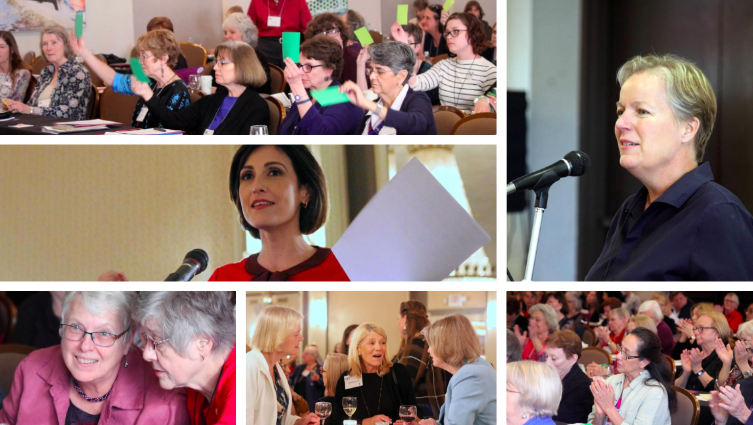 You make difference by empowering voters and defending democracy! We are defending democracy in Texas in extraordinary times! This past month we had a very successful Lobby Days, celebrated five Power of Women Award winners at the Making Democracy Work Dinner, filed a lawsuit against the Secretary of State and signed onto a letter to Senate Democrats opposing David Whitley's nomination to that position. The two last actions were unusual for the League. But these are extraordinary times and the League needs to fight this voter purge and protect the right to vote for our newest citizens. Read my op ed in TribTalk Texas should encourage the right to vote — and protect voters from intimidation. For more information on the decision regarding U.S. District Judge Fred Biery's decision on the SOS lawsuit, click here. 
March is Women's History Month! Check out the Texas State Historical Association webpage. The League is working with the TSHA on celebrating our 100 years and the 100 year anniversary of the 19th Amendment.
Keep up the momentum!
The League has already taken action on 25 bills and provided 
testimony in support
of Sephronia Thompson's Equal Pay bill
HB 287
. 
The Legislative Session starts off slow, then speeds up and finally becomes frantic.
Your quick action makes a difference! It only takes a moment to click on an action alert and send an email to your elected officials. It could be your email that helps good bills make progress or stops a bad bill. Share the
action alerts
with your friends and family!
The league is a grassroots organization of volunteers. We never support or oppose parties or candidates but we do study issues, vote on positions and take action at the Capitol in support of those positions. Your financial support helps pay for the effective One Click Advocacy tool the League uses during the legislative session.
Advocacy & Issues!
Send a Message Today: We will not accept voter purging SOS!
You can help democracy in Texas by sending an email to your senator opposing David Whitley's nomination for Secretary of State. This nomination may be up for a vote in the Senate as early as Tuesday or Wednesday or may be later in the legislative session. 
The Secretary of State has an incredibly important job as the Chief Election Officer for Texas. The job is to assist county election officials and ensure the uniform application and interpretation of election laws throughout Texas. 
The League is taking this unusual action of opposing a nomination for the many reasons listed in this action. 
Please take action now and share widely. 
Elected officials really do listen to their constituents! 
Lydia Ozuna of Katy, received a reply from State Rep. John Zerwas, (R), Fort Bend on the email action alert she sent concerning
modernizing Texas elections
. 
 She was thrilled and quickly shared Rep. Zerwas' response with the LWV Texas state office. His email indicated his support of online voter registration! 
We immediately shared news of his support with the author of
 HB 361
, Rep. Celia Israel and by the end of the day, she and her chief of staff met with Rep. Zerwas and he signed on as a co-author. Read more about our 
progress with online voter registration.
Way to go team League! Your emails have impact!
Don't Forget Your Priority Issues!
 

Act Now on HR 1
On Friday, January 4, HR1 (the For the People Act) was introduced in the House of Representatives. This bill comprises a bold, transformative set of reforms to strengthen our democracy and return political power to the people. Click here to send an email!
League to which this content belongs:
Texas