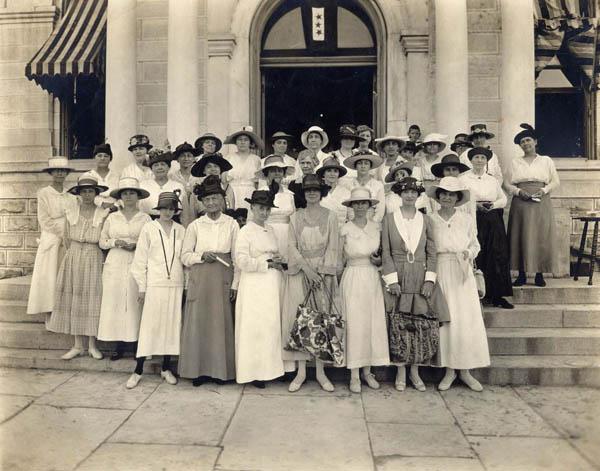 Who else but the League of Women Voters is a nonpartisan, political organization and one of America's most trusted grassroots organizations?
encouraging active participation in government 

working to increase understanding of major public policy issues 

influencing public policy through education and advocacy 

making democracy work!
Learn more about our work and who we are by exploring the League website.
Everybody counts in applying democracy. And there will never be a true democracy until every responsible and law-abiding adult in it, without regard to race, sex, color or creed has his or her own inalienable and unpurchasable voice in government."
(Carrie Chapman Catt, founder, LWVUS)
Every election, whether local, state, or federal, is our chance to have our say on the issues that matter most to us. The people we elect have enormous power over the laws and policies that shape our lives, so we all need to weigh in!
(LWVUS, 26 Aug 14)
Issues referenced by this article:
League to which this content belongs:
Texas