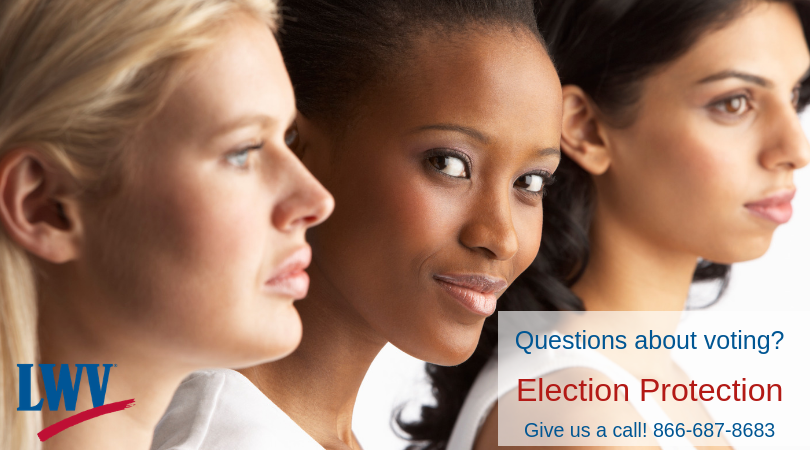 The League of Women Voters of Texas is a member of the Texas Election Protection Coalition and we are building an army of nonpartisan volunteers working to ensure that every eligible voter can cast a ballot that counts.  In less than a month, millions of Texans will go to the ballot box to cast their vote and make their voices heard. 
That means we're going on the road to recruit and train volunteers to help voters at the polls. During Early Voting and Election Day, we'll deploy you to a polling place to answer questions and refer voters to our free 866-OUR-VOTE hotline.
Can you join us in our efforts to protect the vote? Sign-up for a training with the Texas Election Protection Coalition.
A couple of things to know: 
1) You do not have to be an attorney to volunteer, but if you are, you will receive CLE credit for the training!
2) You'll be trained by one of our legal experts to understand Texas' election laws.
3) You'll interact directly with voters who need our help
In 2016, we were able to reach over 1 million voters in Texas. This year is going to be in even bigger.
Join the rising movement of Texans fighting to ensure that every single eligible voter can cast a ballot that counts by being an Election Protection Coalition volunteer.

League to which this content belongs:
Texas